For our first episode of 2020, we visited the ongoing opioid epidemic facing the state. Over the course of 12 weeks, Arizona Public Media will explore the solutions, stories and science behind the opioid crisis in its series Arizona Addicted. Arizona 360 looked back at how the epidemic led to an emergency declaration in 2017 and the passage of the Arizona Opioid Epidemic Act in 2018. For insight into how provisions included in the legislation have made an impact, Lorraine Rivera sat down with the director of the Arizona Department of Health Services Cara Christ.
---
Since Arizona began collecting more data about opioid-related overdoses, it has tracked a rise in the use of fentanyl. Last year in Arizona fentanyl factored into more overdoses than any other drug. Reporter Judy Alley learned more about how federal agencies like Customs and Border Protection and the Drug Enforcement Administration are working together to keep fentanyl from entering the state through its ports of entry.
---
Despite efforts to prevent fentanyl from entering Arizona, the state's third largest county saw a nearly 75% increase in fentanyl seizures. Pinal County Sheriff Mark Lamb sat down with Lorraine Rivera to share what strategies his deputies deploy to combat trafficking.
---
In revisiting the opioid epidemic, we were reminded of the enduring pain caused by addiction from Jerry and Louise Beitel. We first sat down with in December 2018, mere months after their daughter Kelsey died at 27. While the coroner's report found she drowned, her parents described a years' long addiction to meth and opioids that set their only daughter on a fatal path. More than a year since first meeting them, the Beitels sat down with Lorraine Rivera to discuss what they have realized since and the challenges families face when trying to help a loved one with an addiction.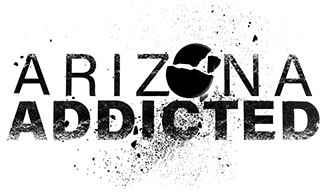 Arizona Addicted
is a multi-platform series that seeks to explain the impact of opioid use, tell stories of those affected, and highlight local solutions that aim to reduce the negative effect of this type of addiction.