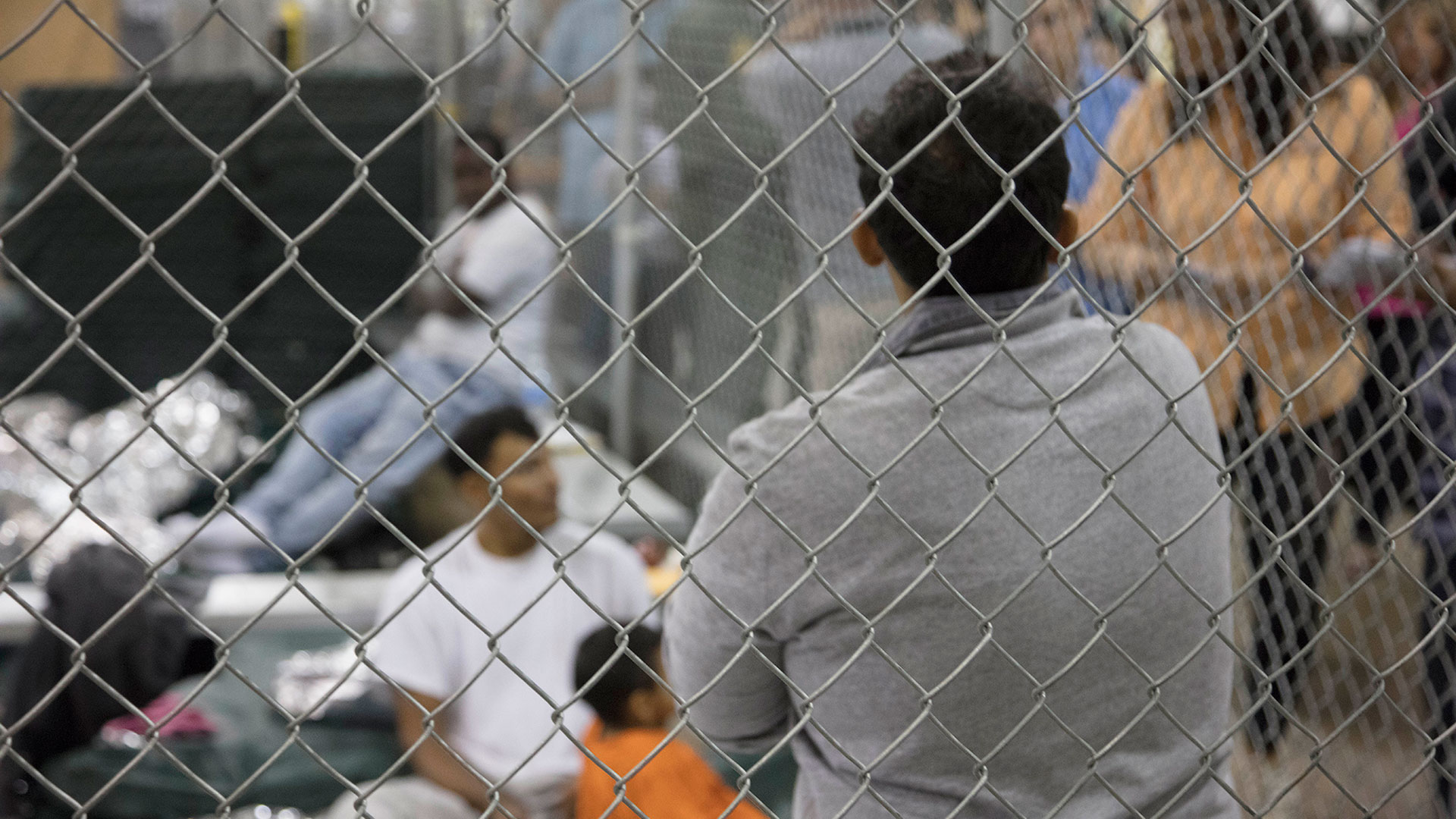 A detention facility in McAllen, Texas, June 2018.
U.S. Customs and Border Protection
Immigration and Customs Enforcement has released hundreds of detainees during the pandemic, but thousands more are still detained. Recently released migrants say people can't stay healthy in detention.
Amilcar Coronado is an asylum seeker from Guatemala who says he left home after receiving death threats for being gay. He spent four months at the La Palma Correctional Center in Eloy, where he says conditions were the worst.
"The people in La Palma, they don't have much humanity," he said. "You really have to pay attention to do everything they say."
Coronado says he was determined to be at a high risk for complications if he got COVID-19. Guards made medically vulnerable detainees quarantine together. He spent a week sharing a 12-by-6-foot cell with another detainee before being released in late March.
Coronado also said little information was given about the virus during his time in detention. He said he was also not told what quarantining protocols he should carry out once released.
He was one of a handful of migrants on a press conference call organized by LGBTQ advocacy group Trans Queer Pueblo. Other detainees reported similar issues during isolation, including Keysha Sol Herrera. Sol Herrera is a transgender woman from Guatemala who was detained last October. She says during her time detained in Eloy, she was also determined to be vulnerable to COVID-19 complications. She said guards had vulnerable communities sectioned off from the rest of the detention population, but gave little information about why.
"We told them we didn't want to be cut off from others, and if we resisted they took us into cells by force," she said.
As of Friday, 39 detainees in Arizona have tested positive for the coronavirus.
Almost 30,000 people are detained by ICE nationally. The agency has said it has released almost 700 in the wake of the pandemic. As of Friday, 522 detainees had tested positive for the virus out of a total 1073 tested nationwide.