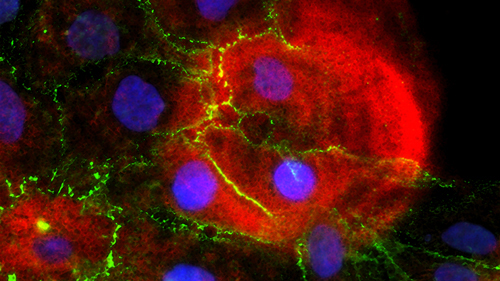 PHOTO: UA Cancer Center
Colorized cancer cells
The University of Arizona Cancer Center has retained its status as a comprehensive cancer center with renewal of its federal funding.
The cancer center received a 5-year, $17.6 million grant to support its core research activities. The center has been continuously funded by the National Cancer Institute since 1978.
It attained comprehensive center status –- the highest designation awarded -- in 1990. It's one of 45 such centers in the United States.
The center's research focuses are cancer biology, drug development, cancer imaging and cancer prevention.
The center partners with Banner University Medical Center to offer treatment and clinical trials to cancer patients.