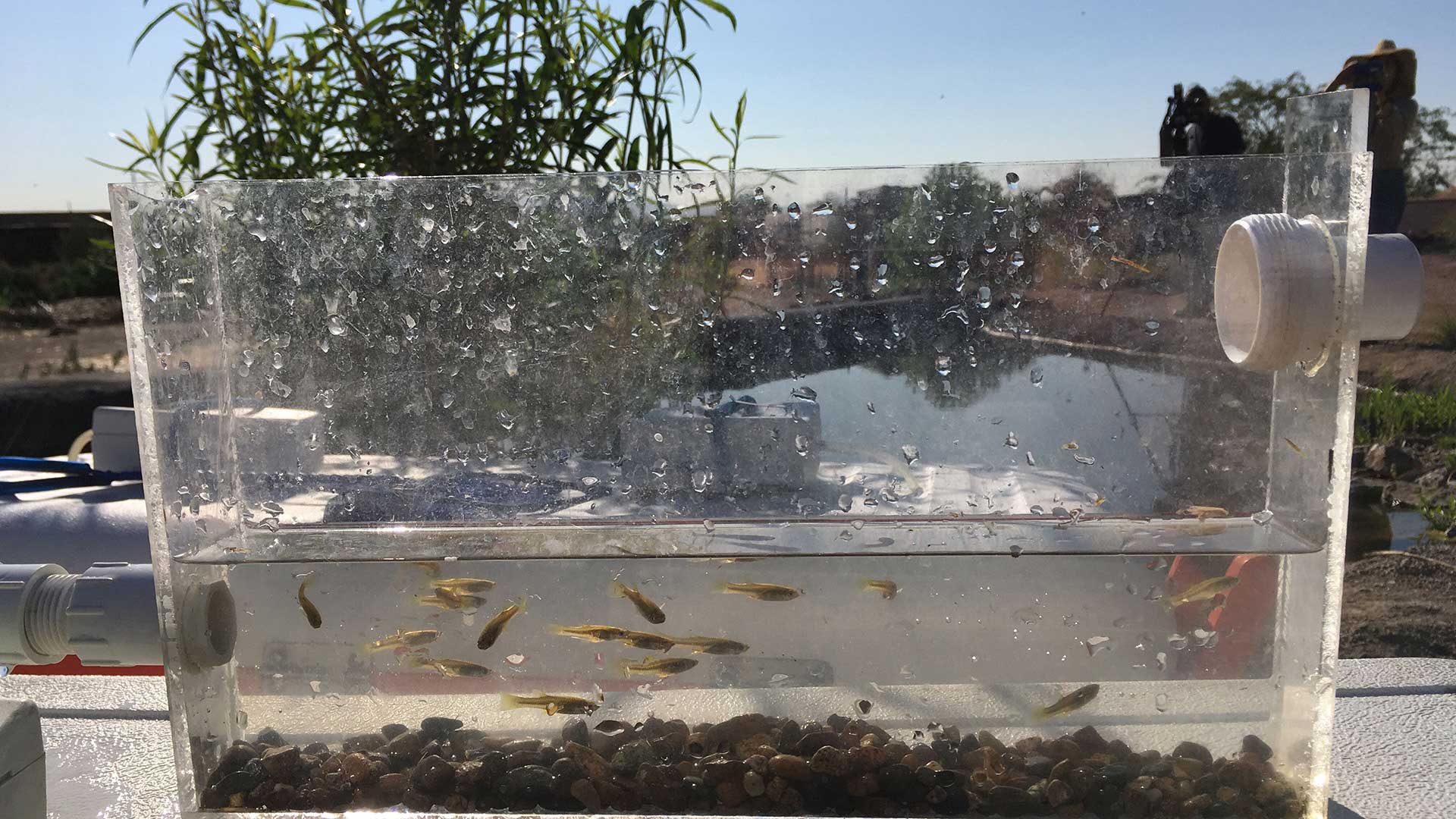 Endangered Gila topminnow being reintroduced to a new habitat at Mission Garden, March 2021.
Ariana Brocious/AZPM
The beleaguered Santa Cruz river and other southern Arizona streams benefited from this summer's monsoon.
Luke Cole with the Sonoran Institute says flooding helped break up sediment and allowed more water to soak into riverbeds, recharging underground aquifers. And he expects an upcoming survey will yield details on how well the fish population in the Santa Cruz fared during the monsoon.
"We do that all the way from Nogales to Marana, and so we should have some hard data on that sometime in mid-November," said Cole.
Pima County Regional Flood Control staffers inspected the Santa Cruz and found that infrastructure, like soil cement embankments, appeared to be in good condition. That's despite debris such as shopping carts, wooden pallets and other items that piled up in storm runoff.