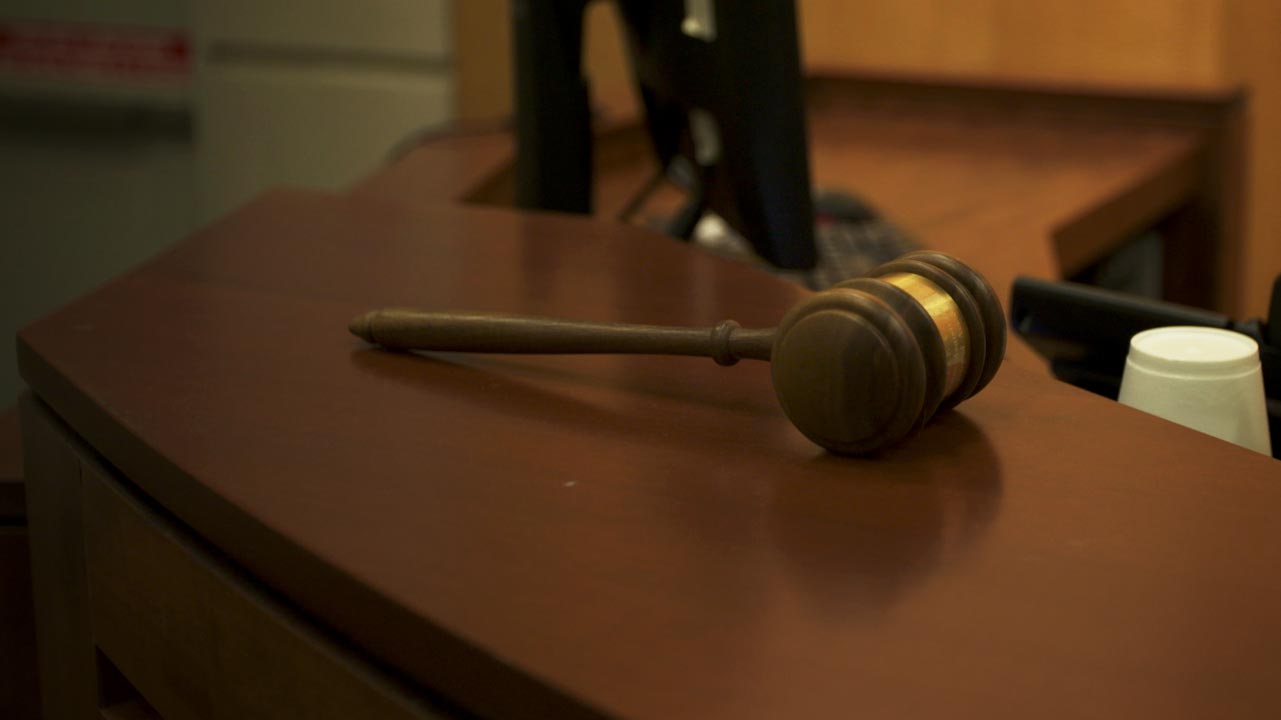 A file image of a judge's gavel in a courtroom at the U.S. District Court for the District of Arizona.
AZPM Staff
The US District Court in Arizona is temporarily modifying its court proceedings due to the Omicron surge.
Under the new rules, all civil and criminal jury trials scheduled to start on or before January 31st will be postponed unless the judge handling the case orders it to continue.

In-person civil and criminal hearings can go ahead as scheduled but are being encouraged to use audio and video conferencing technology to provide as much protection as possible.
In addition, all Grand-Jury proceedings and naturalization ceremonies are suspended until further notice.
The Court will revisit these modifications before February 1st and make any further decisions based on the situation at that time