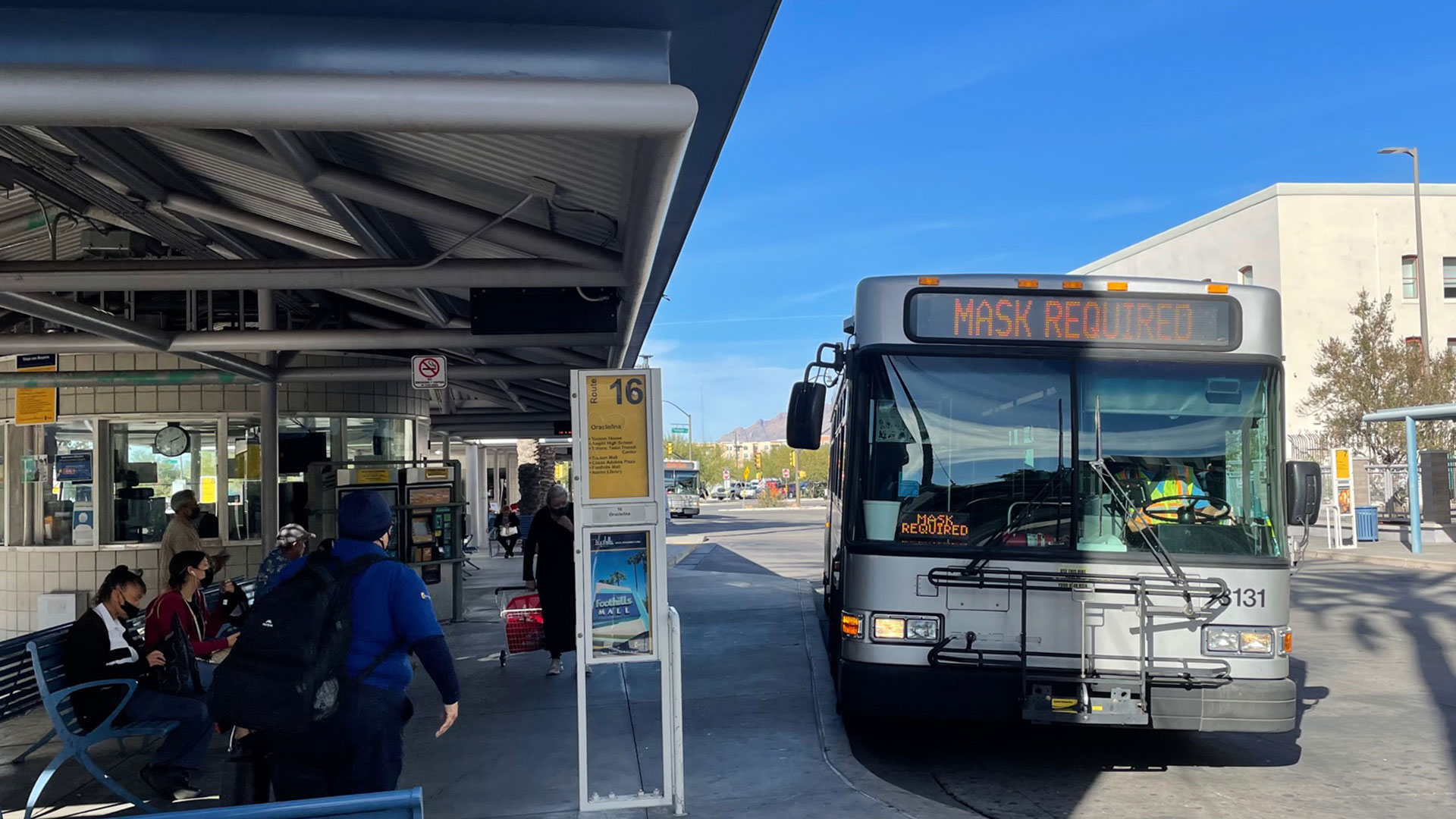 Passengers wait to board a bus at the Ronstadt Transit Center in downtown Tucson. Rides have been free since March 2020.
Tony Paniagua/AZPM
Funds to improve public transit and clean up orphaned mines are on their way to Arizona. They are the first projects the federal government has announced through the Infrastructure Investment and Jobs Act.
Arizona is set to receive nearly $50 million for public transit, which will start to arrive this year. U.S. Rep. Raúl Grijalva said the funds will create more reliable transit and union jobs.
"To a great degree, the state administration has a great discretion on how they use that money, and where they emphasize it," he said.
The federal government also announced $26 million to clean up Arizona's abandoned mines and wells.
"People have walked away from mines after they extracted all they needed and left it to somebody else to clean up that mess, and those are leaching. Those are still there. Those are a public hazard danger," Grijalva said.
Many of the state's orphaned wells and mines are on public and tribal lands. Grijalva says that should make it easier for the state to access the sites.