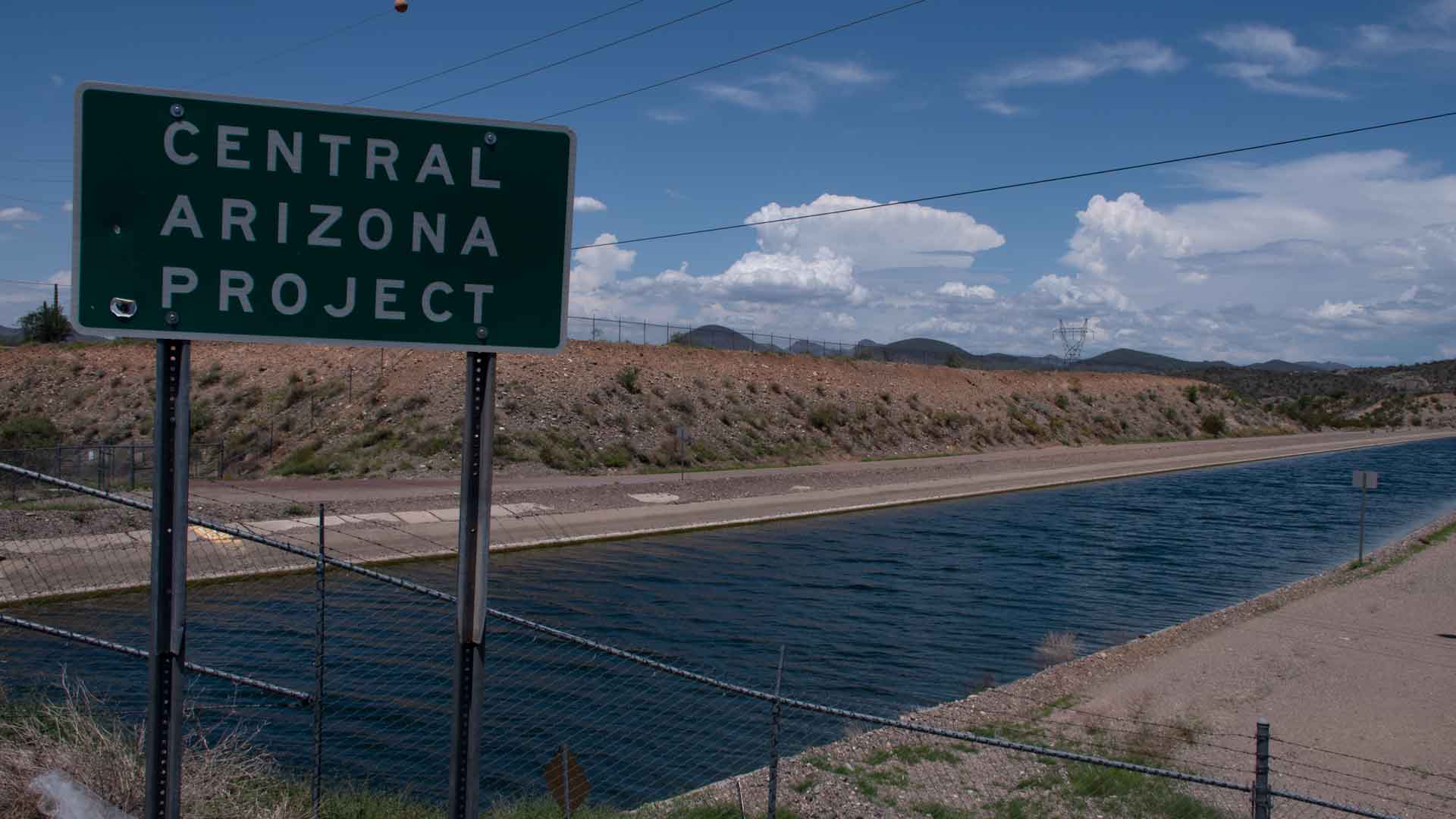 The Central Arizona Project moves water from the Colorado River to southern Arizona. July 2021
Christopher Conover/AZPM
The Kyl Center for Water Policy at Arizona State University has an online tool to help people better understand and gather data on water quality, changes in water and usage of the waterways in their area.
It recently expanded to farmland data and information on pollution levels of waterways around the state.
Susan Craig is a water policy analyst at the Kyl Center, and she said her team designed the tool to be accessible to people at all levels of tech savviness.
"The coolest thing, I think, about the blueprint is all of the information that's within the geographic boundaries, or the layers that you click on. So for example, we've got links directly to EPA sites where you can learn about that water body," Craig said.
She said the project includes interactive story maps and features one specifically on the Colorado River shortage.