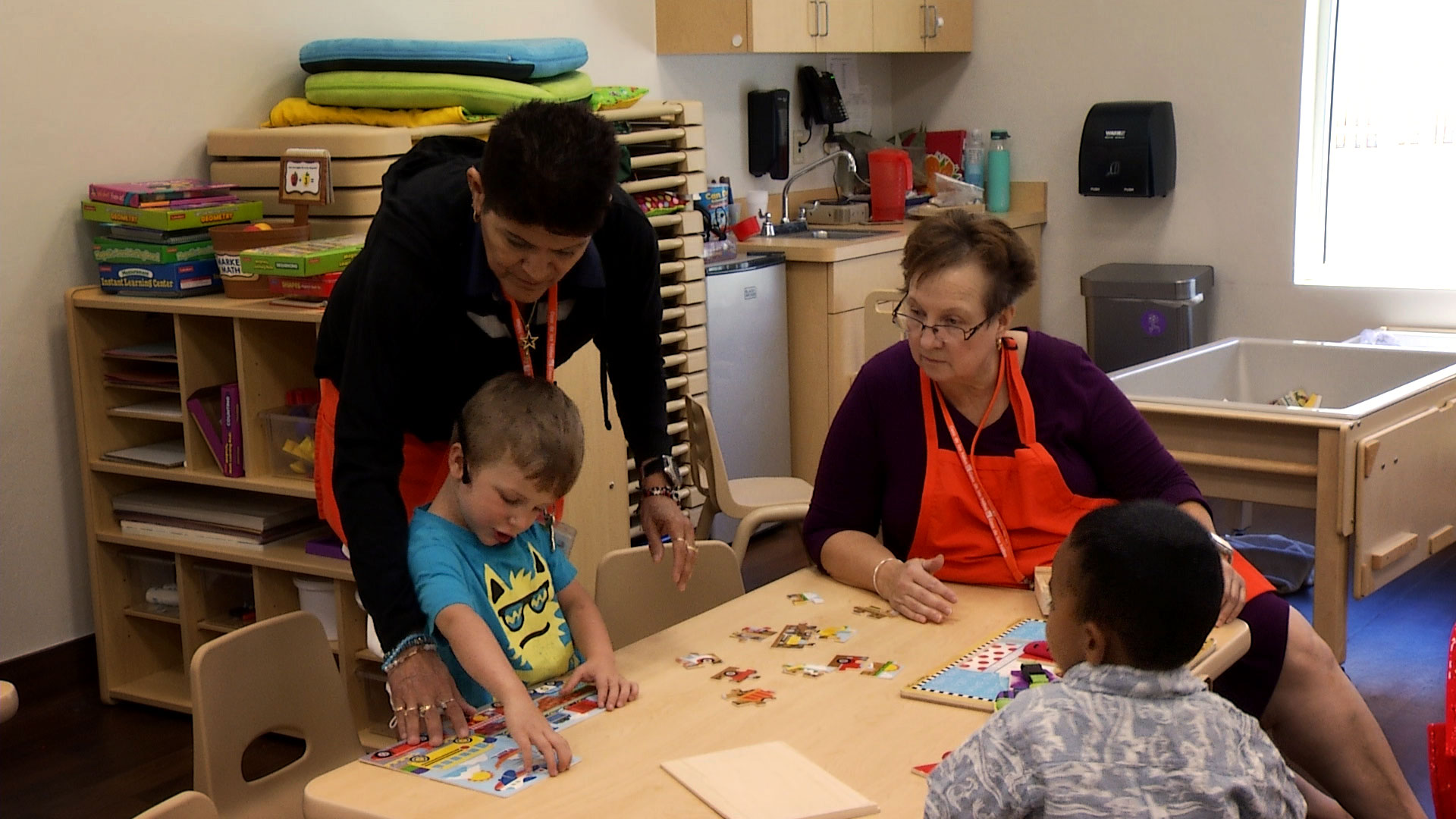 Instructors interact with preschool-aged children at the Casa de los Niños Kelly Early Education Center on May 29, 2019.
AZPM Staff
Pima County is using American Rescue Plan Act funds to help people of low-to-moderate income
The Pima Early Education Program now offers scholarships and funding free preschool at some districts around the county using primarily American Rescue Plan Act funds.
Residents who earn up to 300% of the federal poverty level can qualify, which is around $83,000 for a family of four. The maximum income to qualify was recently increased by the state's early childhood agency First Things First.
Nicole Fyffe, an advisor in the Pima County Administrator's office who helped set up the program, said good preschool or childcare can sometimes be as expensive as in-state tuition at Arizona universities. But just like college, financial help is available.
"Either call your local school district, or if you already have a childcare provider, check in with them and ask if they offer any financial assistance. Then if you don't know, call Childcare Resource and Referral," she said.
Child Care Resource & Referral's Child Care Information Line at 1-800-308-9000, or search CCR&R's website.