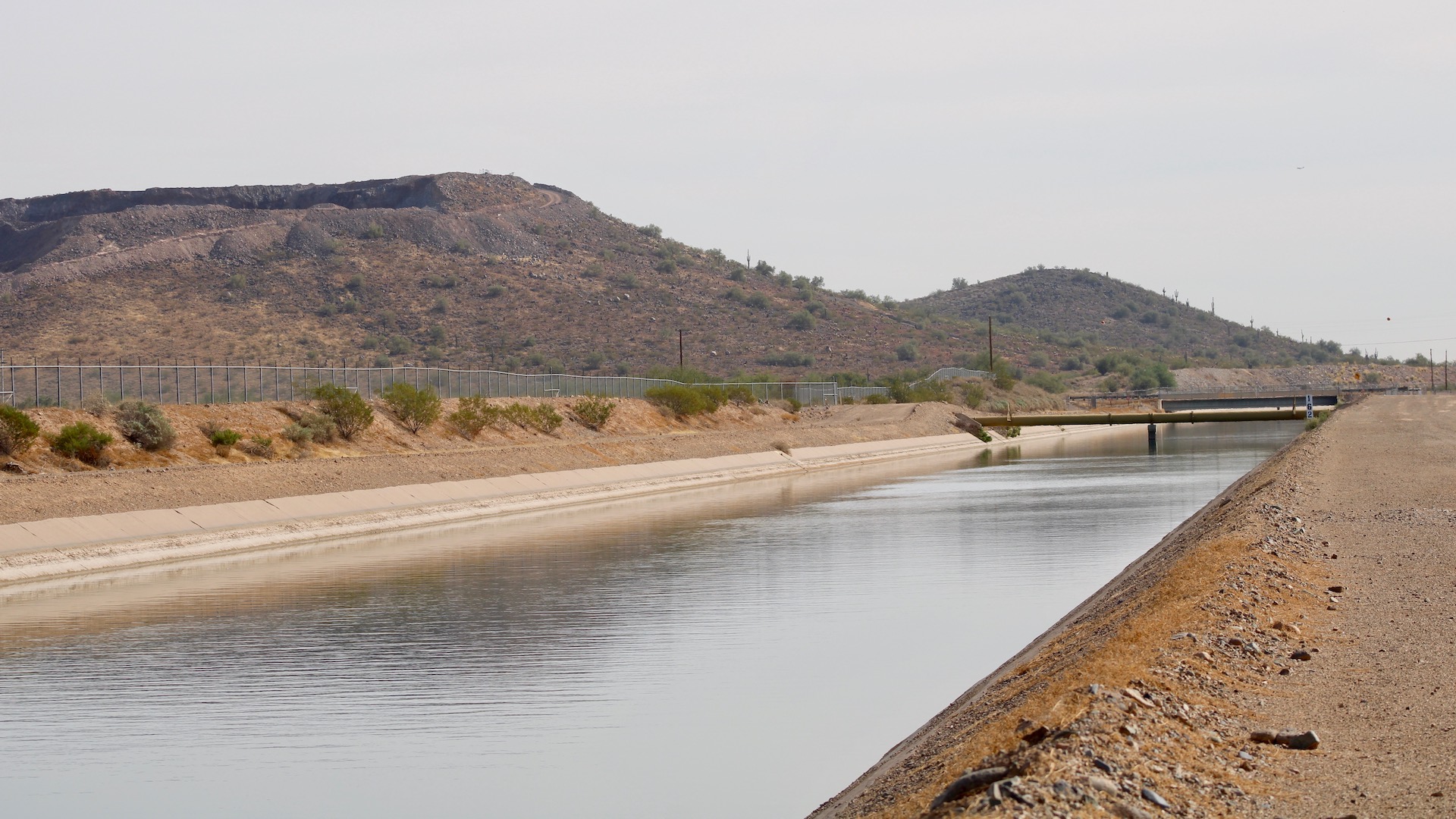 Reductions to Arizona's Colorado River supply, including water delivered by the Central Arizona Project, are issued starting in January 2022. The first-ever cutbacks will mean less available for underground storage.
Alex Hager / KUNC
The city of Tucson has agreed to cut back the amount of water it takes from the Colorado River over the next year and possibly longer. The deal comes with compensation from the federal government.
Late last year the Bureau of Reclamation, which manages the Lake Mead reservoir, offered customers the chance to get paid for not taking their full share of Colorado River water. The city of Tucson decided this spring to accept that offer.
Tucson Water director John Kmiec says the city can afford to do that because for years it has been taking more CAP water than it needs and banking the surplus underground.
"We've been able to make our system very resilient and give us the opportunity to leave some of the water back in Lake Mead, the lake which has been very beneficial to us over the years," Kmiec said.
In exchange for leaving up to 30,000 acre feet in Lake Mead, Tucson will get $7.8 million from the Bureau of Reclamation.

The city will still draw at least 100,000 acre feet, enough to meet daily water needs, but it will be putting money in the bank instead of putting excess water into the aquifer.