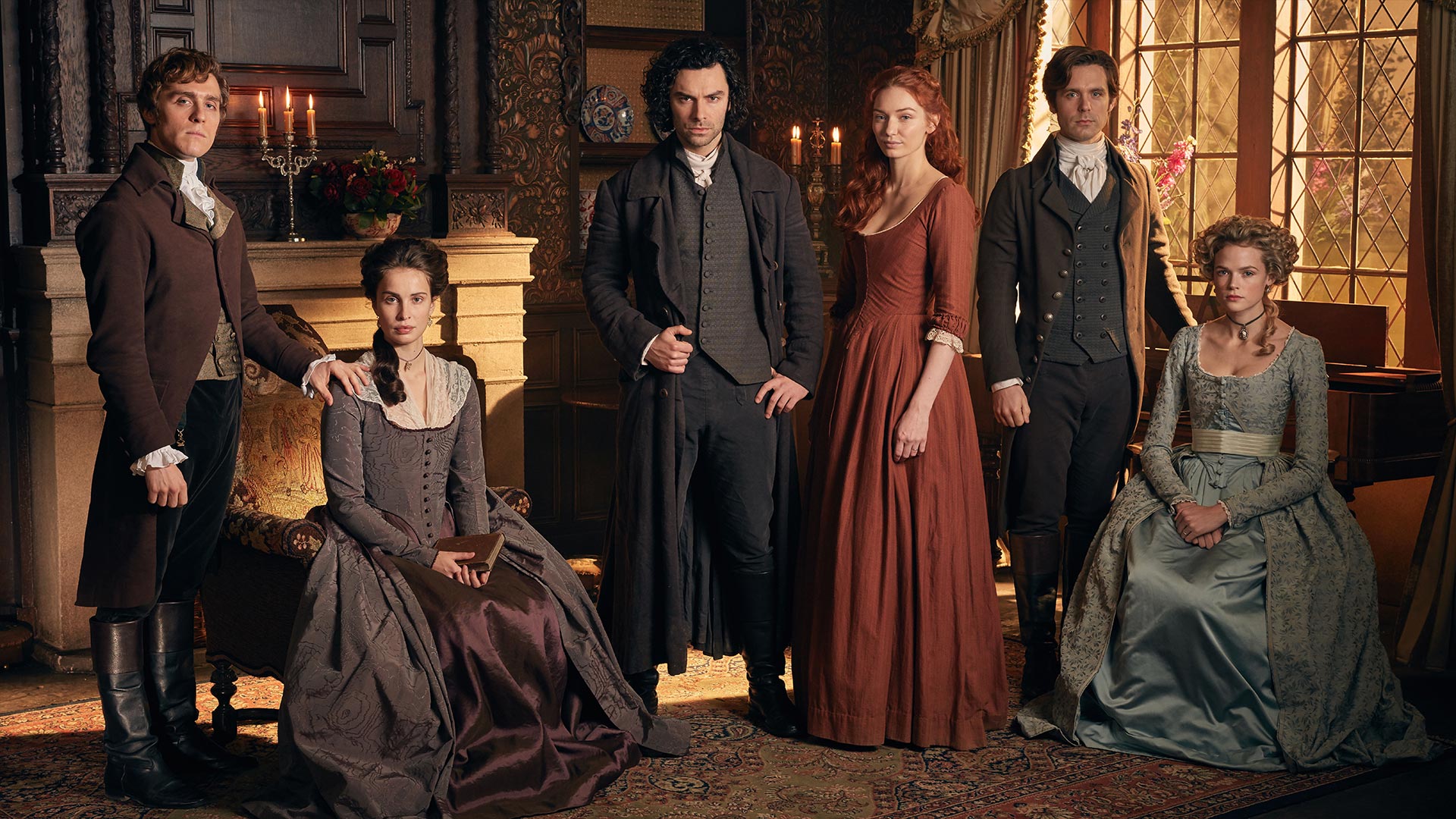 Shown from left to right: Jack Farthing as George Warleggan, Heida Reed as Elizabeth, Aidan Turner as Ross Poldark, Eleanor Tomlinson as Demelza, Luke Norris as Dr. Dwight Enys and Gabriella Wilde as Caroline Penvenan
As Labor Day marks the unofficial end of summer, we at AZPM are gearing up for an exciting fall, with a mix of fresh new programs and the return of fan favorites.
AZPM's newest addition to the NPR 89.1 lineup, The Buzz, debuts Friday, September 14th in the 8:30 am timeslot, re-airing at 6:00 pm and Saturdays at 3:30 pm. Hosted by AZPM reporter Christopher Conover, The Buzz will feature insightful discussions on important issues of the day. Arizona Spotlight will move to Thursdays at 8:30 am and 6:00 pm, and Saturdays at 3:00 pm starting September 13th.
Also new this fall is Spotlight on the Arts, which airs at various times on PBS 6 and PBS 6 Plus (with new installments usually premiering on Saturdays following 800 Words at 7:50 pm on PBS 6) and features brief interviews with artists and performers from Tucson's vibrant arts and culture scene. Both Arizona Spotlight and Spotlight on the Arts are produced and hosted by AZPM's Mark McLemore. The Buzz and Arizona Spotlight can be streamed online and are available on iTunes; Spotlight on the Arts can be viewed at azpm.org and on YouTube.
This month we invite you to join us for a new PBS special, The Mayo Clinic: Faith – Hope – Science, presented by Ken Burns. The two-hour film, featuring the voices of Tom Hanks, Sam Waterston, Blythe Danner, and Josh Lucas, explores the clinic's 150-year history and what it means to "put the needs of the patient first." The documentary will premiere at 9:00 pm, September 25th on PBS 6, and repeats several times through October 1st. Please visit azpm.org for a complete schedule.
Arizona Illustrated, whose team of producers are again nominated for multiple Emmy® Awards, returns for a new season on Sunday, September 9th. Featuring mini-documentaries shot on location throughout Southern Arizona and hosted by Tom McNamara, the program covers a wide variety of topics from regional history to arts and culture, science and nature, and public affairs. New episodes air Sundays at 6:30 pm on PBS 6 and repeat throughout the week on PBS 6 and PBS 6 PLUS. Check the full show schedule online.
Returning to PBS 6 this month is the highly anticipated fall kick-off of The Great American Read. The eight-part television series, which debuted on PBS 6 in May, engages audiences with a list of 100 diverse novels intended to spark a national conversation about the books that have inspired, moved, and shaped us. The Great American Read showcases favorite titles through interviews with authors, celebrities, and other influential people.
The complete list of books is available at azpm.org/greatread. Audiences are encouraged to vote for their favorite title once per day throughout the duration of the series, ending October 18th. Join the conversation using hashtags #AZPMReads and #GreatReadPBS, and tune in for the fall kick-off episode on September 14th at 9:00 pm on PBS 6.
AZPM celebrates Hispanic Heritage Month from September 15th to October 15th by featuring a distinctive programming lineup on PBS 6 and PBS 6 PLUS, including special episodes of Antiques Roadshow celebrating Latino heritage, and The Hispanic Heritage Awards 2018. Additional details and a full schedule of Hispanic Heritage Month specials are available on azpm.org.
And finally, the hit dramas MASTERPIECE: Poldark and The Durrells in Corfu return for a fourth and third season respectively. Both programs will air as part of the drama block on Sunday evenings beginning September 30th at 8:00 pm on PBS 6.
As always, thank you for your loyal listenership, viewership, and support.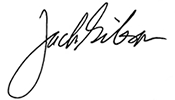 Jack Gibson
Chief Executive Officer