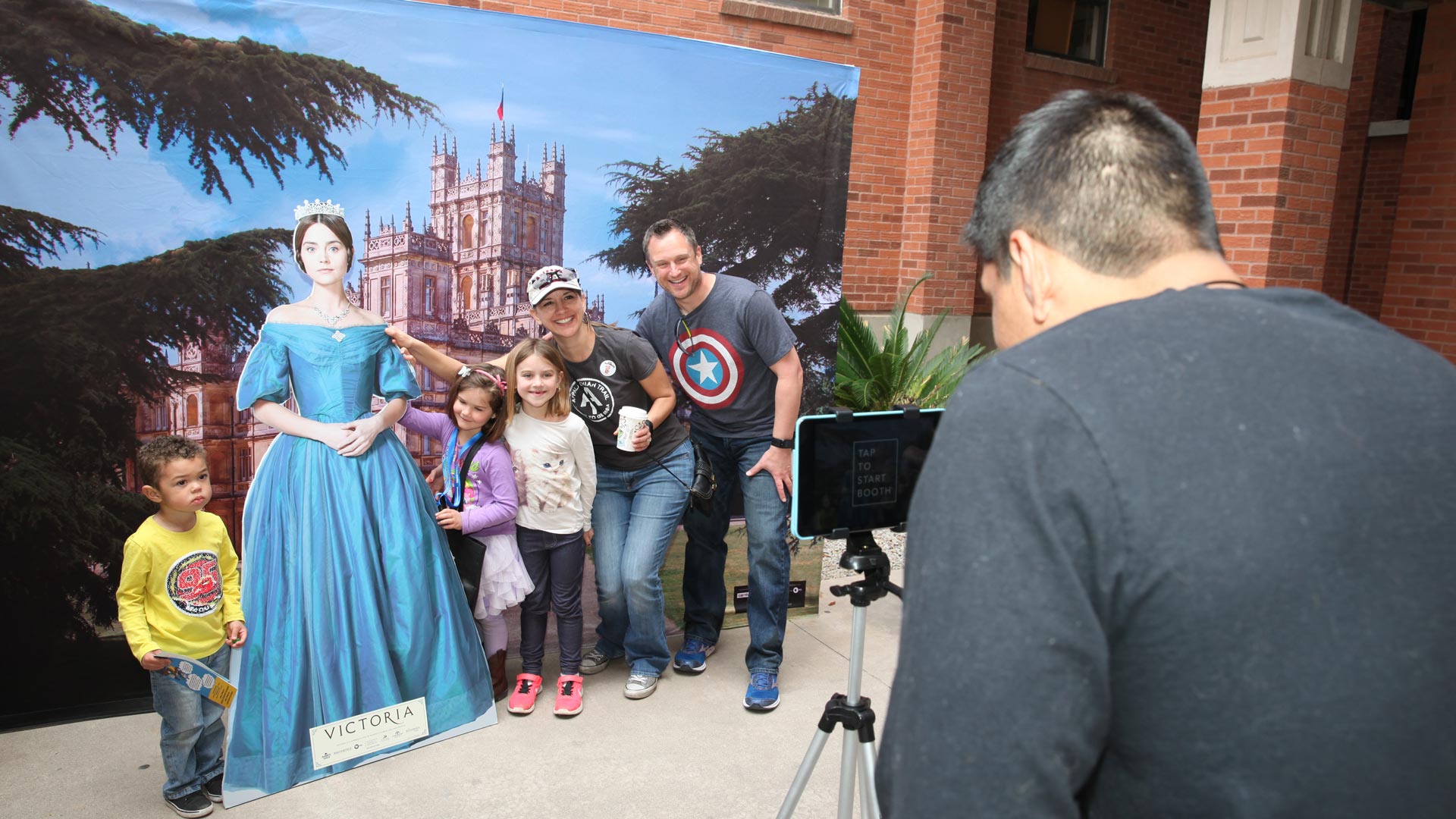 A family takes their picture at the Masterpiece Mashup photo booth.
AZPM
This February, AZPM honors the legacy of Black History Month through special programming on PBS 6 and PBS 6 PLUS. AZPM stations will air new documentaries along with encore broadcasts to spotlight those who have made significant historical, cultural, and social contributions to America and the world at large.
Highlights include two highly-anticipated productions from Independent Lens. "Black Memorabilia" (Monday, February 4th) introduces the people who reproduce, consume, and reclaim racially charged objects often wrapped in the protective embrace of antiquity and historical preservation. The critically acclaimed "Hale County This Morning, This Evening" (Monday, February 11th) shares intimate moments in the lives of African Americans in Hale County, Alabama, and offers a detailed glimpse of life in America's Black Belt with an emotive impression of the historic South.
A lineup of programs from American Masters reflects on the contributions of Black Americans in music and entertainment. Directed by Sam Pollard, "Sammy Davis Jr.: I've Gotta Be Me" (Tuesday, February 19th) examines the entertainer's vast talent and journey for identity through the shifting tides of civil rights and racial progress in 20th century America. "Charley Pride: I'm Just Me" (Tuesday, February 26th) reveals the complicated history of the American South and its music through the life of country star Charley Pride. The full schedule of the month's programming is available online.
After breaking records in theaters across the nation last summer, the award-winning film Won't You Be My Neighbor? will air on Independent Lens February 9th at 9 p.m on PBS 6. Academy Award-winning filmmaker Morgan Neville pays tribute to the legacy of Fred Rogers, his impact on public television, and the world he created in Mister Rogers' Neighborhood. Outreach events will be scheduled throughout the spring to complement the broadcast.
Once again, AZPM is proud to be a media sponsor of the Tucson Festival of Books, March 2nd-3rd, 2019. In just over a decade, TFOB has grown to be one of the premier literary festivals in the country, attracting more than 100,000 visitors to the University of Arizona campus each spring. Book lovers and authors from across the U.S. come together to celebrate the written word the first weekend in March. Some highlights of AZPM's presence at the festival include studio tours, opportunities to meet your favorite local PBS 6 and NPR 89.1 broadcast personalities, and a PBS Kids character meet & greet.
AZPM's spring membership campaign kicks off during the Tucson Festival of Books and runs March 1st-8th (radio) and March 2nd-17th (TV). I hope you will help us meet our overall goal 2,135 pledges of support. If you plan to visit the Tucson Festival of Books, I invite you to stop by, take a station tour, and perhaps, make your pledge of support in person.

Contributions from viewers and listeners like you make it possible for AZPM to bring people and ideas together for the benefit of our community. Thank you for your continued support.
Sincerely,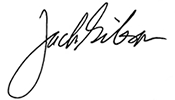 Jack Gibson
Chief Executive Officer