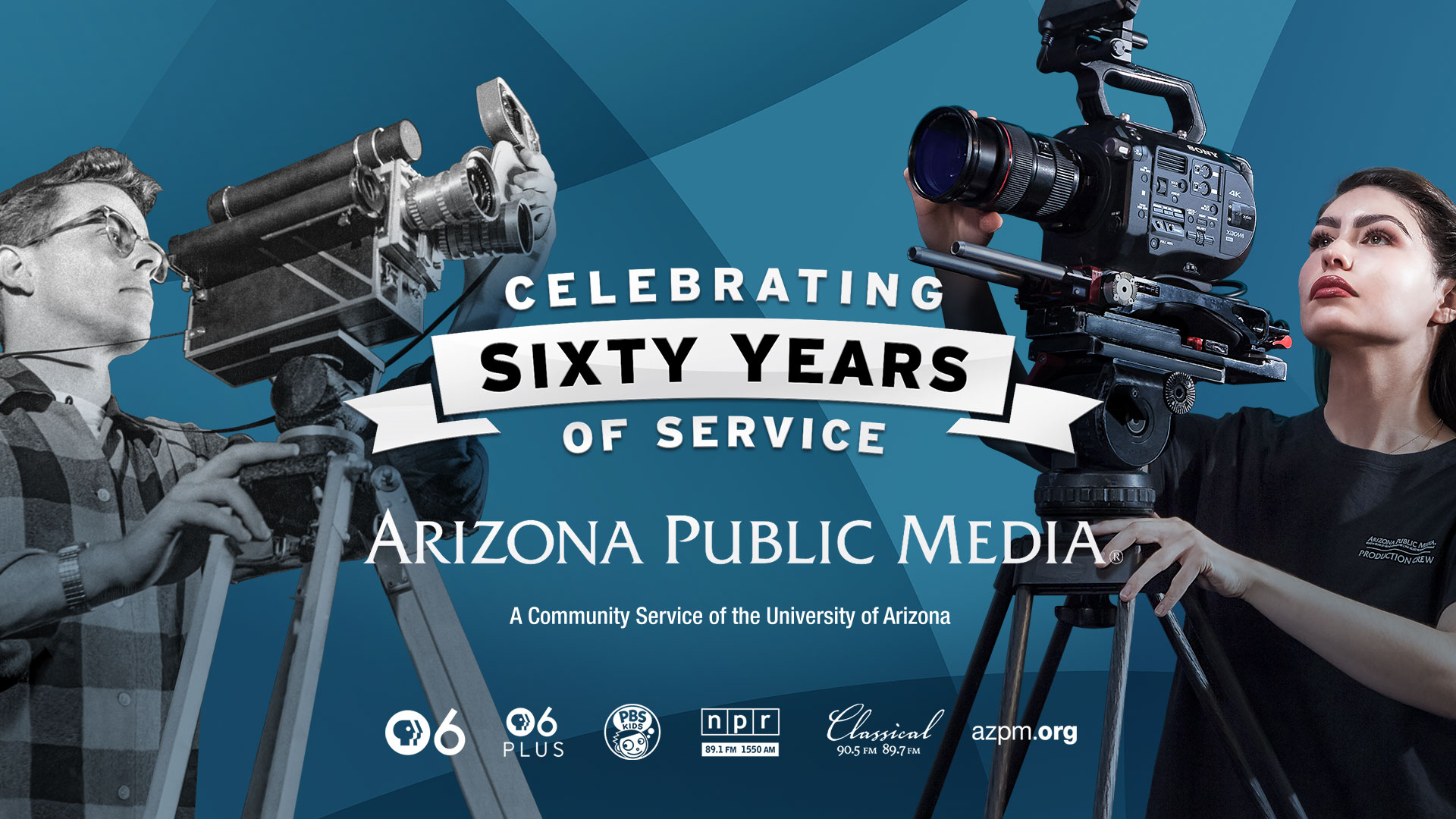 Arizona Public Media is celebrating 60 years of service in 2019.
AZPM
As Arizona Public Media's flagship station, KUAT Channel 6, Arizona's first public television station, embarks on its 60th anniversary year, we remember the past and celebrate our future. I invite you to visit our commemorative website to learn about our history, watch videos, or click through the interactive timeline. We also want to know what AZPM means to you. Did you grow up watching Mister Rogers' Neighborhood or learn your numbers from Sesame Street? Did Reading Rainbow spark your love of books? Maybe you guess along with Wait, Wait, Don't Tell Me! on NPR or relax to the music of Mozart and Haydn on Classical 90.5. Tell us how AZPM has made an impact on your life. Over the next few months we will be collecting testimonials for possible publication online or to broadcast on NPR 89.1 or PBS 6. Share your story today.
Don't miss the new season of Call the Midwife, Sundays at 8 p.m. on PBS 6. At the start of season eight, it's spring of 1964 and everyone is excited for the Queen's Royal Birth. With the additions of two new Sisters, who have been sent to live and work with the team in Poplar, Nonnatus House feels full once more. On April 14th, Victor Hugo's classic Les Misérables comes to television in a six-part adaptation for MASTERPIECE starring Dominic West as fugitive Jean Valjean and Lily Collins as as the luckless single mother Fantine. Love, death, and the struggle for social justice in early 19th-century France feature in this beautifully faithful retelling of one of the world's most beloved stories. A new episode premieres each Sunday at 9 p.m. on PBS 6; you can also stream the complete series immediately on AZPM Passport.
April is Autism Awareness Month, and PBS Kids will mark it with a week of episodes featuring characters that children with autism can relate to. The week will start with encores of Arthur (April 1st-4th) and Dinosaur Train (April 2nd), then end with a new episode of Sesame Street (April 8th) featuring Julia, the sweet and curious 4-year-old with autism who joined the cast last year. Julia is part of Sesame Street and Autism: See Amazing in All Children, a nationwide initiative aimed at children ages 2-5. Developed with input from parents, people who serve the autism community, and people with autism, See Amazing in All Children offers families ways to manage common challenges, to simplify everyday activities, and to grow connections and support from family, friends, and community. Join the conversation and share your story using hashtag #SeeAmazing.
Throughout the year, but especially during National Volunteer Appreciation Week (April 7th - 13th), we celebrate the hundreds of individuals who share with us their time and talents and serve as our ambassadors in the community. Volunteers gave more than 4,000 hours of their time to AZPM in the last year alone. Their passion for AZPM's mission shows through their dedication in everything from leading station tours, providing administrative support, and staffing special events to supporting our pledge campaigns by answering phones or appearing on air. Their efforts elevate our presence in Tucson and Southern Arizona, and we are fortunate to have them on the AZPM team. For more information about becoming a volunteer, please visit support.azpm.org/volunteer.  
AZPM and StoryCorps are proud to present One Small Step, a national storytelling project designed to break down boundaries created by politics and remember our shared humanity. AZPM is accepting applications to participate in this unique project. If you are interested in taking "one small step" with us and recording a conversation with someone who holds different political beliefs than your own, please take a few moments to fill out this brief survey. With the participants' permission, each conversation will be preserved at the American Folklife Center at the Library of Congress, and some will be broadcast on upcoming episodes of Arizona Spotlight on NPR 89.1 FM.
Be sure to look for AZPM around town as we kick off spring with several community events throughout the month. Visit our tent at the corner of Helen and Euclid during Cyclovia Tucson on April 7th. Join us in the Kids' Zone at the 45th Annual Spring Fling on April 14th. In partnership with The Loft Cinema and Ben's Bells, we will present an outdoor screening of the critically-acclaimed documentary Won't You Be My Neighbor? at Himmel Park on April 19th. And on April 20th, we will be at the Pima County Fair in the Old Pueblo Conference and Event Center, and as a media sponsor at the Doggie Shorts Film Festival at The Loft Cinema.
For six decades you have invited us into your lives. We look forward to many more years of serving you, our audience, and the Tucson community. Thank you for your support.
Sincerely,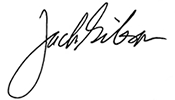 Jack Gibson
Chief Executive Officer