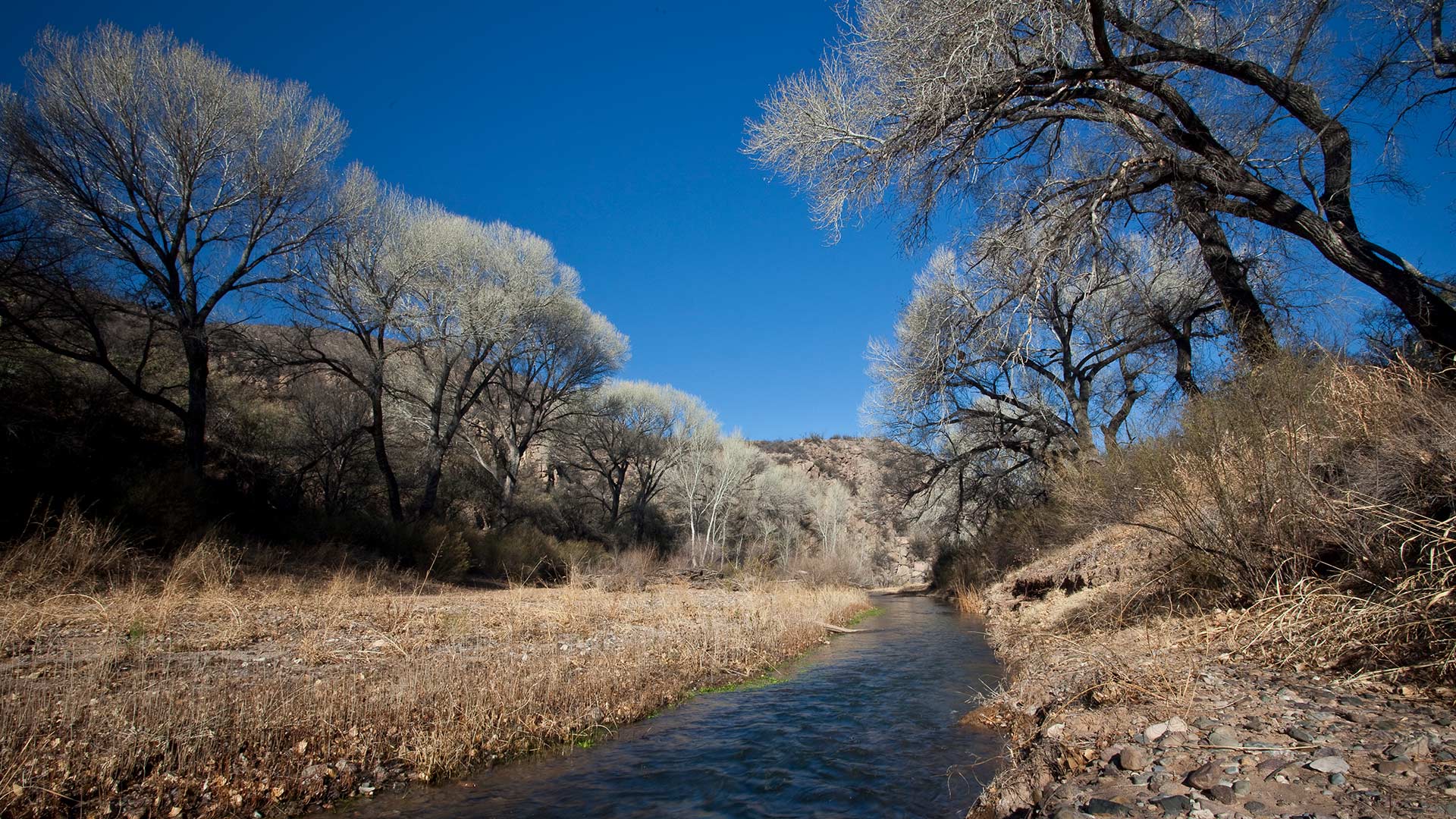 The San Pedro Riparian National Conservation Area in Cochise County, Arizona.
Bob Wick/BLM
Arizona Public Media (AZPM) was recently honored with four Regional Edward R. Murrow Awards by the Radio Television Digital News Association (RTDNA). These prestigious awards are presented to news organizations based on the specific body of work submitted. AZPM won seven Regional Murrow Awards in 2018 and in 2016 the radio news documentary Divided by Law went on to win a National Murrow Award. A list of this year's winning stories is available online.
Less than a year after its launch, Arizona Public Media's newest public affairs radio program, The Buzz, is hitting the road. The program will be presented in front of a live theater audience at the Bisbee Royale on May 10th for a special panel about the present and future of the San Pedro River, including a discussion about conservation, water use, and the area's native biodiversity. Christopher Conover, host of The Buzz, will be joined by Holly Richter from The Nature Conservancy, Scott Feldhausen from the Bureau of Land Management, Sara Ransom from Cochise County, and aquatic ecologist Michael Bogan. After the discussion, the guests will welcome questions from the audience. Presented in partnership with UA South and Bisbee Science Lab, the event is free and open to the public but tickets are required for entry. Doors open at 5 p.m. and the program begins at 5:30 p.m. The event has sold out and is currently waitlisted. For more information or to add your name to the wait list, please call our front desk staff at 520-621-5828.
May is Asian-Pacific American Heritage Month. AZPM is featuring a lineup of special programming celebrating the history, culture, and contributions of Asian-Pacific Americans. A full schedule is available online.
On May 26th, Joe Mantegna and Gary Sinise will host the 30th Anniversary National Memorial Day Concert, marking the official start of summer. Featuring the National Symphony Orchestra under the direction of Jack Everly, the evening begins at 5pm on PBS 6 with the live broadcast of America's night of remembrance from the West Lawn of the U.S. Capitol. An encore presentation will air at 8 p.m. on PBS 6.
Special programming is coming to AZPM this July. To coincide with the 50th anniversary celebrations of the Apollo 11 moon landing, AZPM will present Summer of Space, a multi- platform experience anchored by the highly-anticipated American Experience six-hour film "Chasing the Moon" and including new science and history programs. Preview the series and stay tuned for more details and a full program schedule.
Each semester, AZPM provides real-world experience to about two dozen University of Arizona student employees. Through various technical, production, administrative, marketing, and community outreach roles, students receive on-the-job training that helps launch them into successful post-graduate careers. Each May the time comes to bid farewell to our graduating seniors, many who have worked at AZPM for the duration of their college years.
Last month I had the honor of presenting the 2nd Annual AZPM Marconi Award to Bill and Marianne Leedy. Named for the Nobel Prize-winning Italian inventor and engineer credited with developing the modern radio, radio-based communications, and radar, the award is presented to a donor whose support elevates student engagement and lays the foundation for success at Arizona Public Media. Prior to Bill's untimely passing in 2018, he and Marianne made the seminal gift to establish an endowment supporting AZPM student employees. It is through the generous contributions of the Leedys and others like them that AZPM is able to fund student positions within the station.
And finally, AZPM has made great strides in establishing itself as an asset to educators, students, and parents/caregivers in southern Arizona. With the hiring of a dedicated Education Outreach Coordinator, AZPM has raised awareness of PBS LearningMedia, PBS Parents, and PBS Kids programming and supplemental resources among underserved audiences in southern Arizona. Recently, with support from the David and Lura Lovell Foundation, AZPM developed assets related to the AZPM original production Not Broken into a full collection of mental health resources available on PBS LearningMedia. The lesson plans and short film modules in the collection can be used to support viewing of Not Broken while engaging students in discussions about mental health, trauma, self-harm, drug use, suicide, violence and the stereotypes, myths, and realities of living with mental illness. Since its premiere last October, AZPM has continued to share important messages about youth mental health highlighted in the film, messages so impactful that the film has been made available for broadcast to PBS member stations across the country.
AZPM's mission stretches far beyond your television screens and radio airwaves. Thank you for supporting our efforts to educate, inform, and inspire our audiences throughout Arizona and beyond.
Sincerely,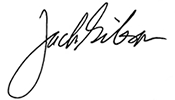 Jack Gibson
Chief Executive Officer