Watch a clip from American Masters — Raúl Juliá: The World's a Stage.
I am delighted to report that the Rocky Mountain Southwest Chapter of the National Academy of Television Arts and Sciences announced that Arizona Public Media staff members have received 32 individual Emmy® nominations for 17 projects across 12 categories, more than all other Tucson TV stations combined, and more than any other public media organization in the region, which includes Arizona, New Mexico, Utah, Wyoming and El Centro, California. In just the last four years, AZPM staff members have won forty-five individual Emmy® awards, including the prestigious Governor's Award for the 2016 original documentary Passing On, and the Overall Excellence Award in 2015. AZPM's signature newsmagazine series, Arizona Illustrated, again received multiple nods, but as gratifying this year are the three nominations for Arizona 360, AZPM's newest television public affairs show.
This month, NPR 89.1's newest radio public affairs program, The Buzz, celebrates one year on the air. In that time it has provided in-depth stories covering topics ranging from politics and education to public health and environmental issues. AZPM took The Buzz on location to audiences in Bisbee to discuss the future of the San Pedro River Valley and to The Dunbar Pavilion in Tucson for a conversation on housing and gentrification. Listeners have tuned in, streamed, or subscribed to the podcast on iTunes, Stitcher, and NPR One. Your support has made this milestone possible, and we look forward to bringing you many more stories that are important to you and to our community. The Buzz airs Fridays at 8:30 a.m. and 6 p.m. and Saturdays at 3:30 p.m. on NPR 89.1.
AZPM's Classical 90.5 multi-talented afternoon announcer, Andy Bade, will guest conduct the Tucson Pops Orchestra in the first performance of the 2019-20 Music Under the Stars series on September 8th at 7 p.m. at the Georges DeMeester Outdoor Performance Center at Reid Park. Featuring popular works from such diverse composers as J.S. Bach, W.A. Mozart, Scott Joplin, George Gershwin, and Aaron Copland, the concert is free and open to the public. Please visit tucsonpops.org for more information.
PBS 6's flagship television series, Arizona Illustrated, returns for a new season on Sunday, September 8th. Hosted by Tom McNamara, Arizona Illustrated features mini-documentaries shot on location throughout Southern Arizona. Up first is a look at The Loft Cinema, an important cultural hub in Tucson; a profile of a wildlife biologist and her study of bats in southern Arizona; and we visit a mushroom festival in the White Mountains. Covering a wide variety of topics from regional history to arts and culture, science and nature, and public affairs, the series airs Sundays at 6:30 p.m. on PBS 6 and at various times throughout the week on PBS 6 and PBS 6 PLUS. Check the full show schedule online.
Ken Burns' highly anticipated 8-part, 16.5-hour series Country Music explores the remarkable stories of the people and places behind a true American art form. From its deep and tangled roots in ballads, blues, and hymns performed in small settings to its worldwide popularity, country music evolved over the course of the 20th century to become America's music. Country Music features never-before-seen footage and photographs, plus interviews with more than 80 country music artists. Country Music premieres over two weeks from Sunday through Wednesday beginning Sunday, September 15th at 9 p.m. on PBS 6. The program is also available to stream online.
AZPM celebrates Hispanic Heritage Month mid-September through mid-October by featuring a distinctive program lineup on PBS 6 and PBS 6 PLUS. New to the schedule is the first documentary about Raúl Juliá, the versatile Puerto Rican actor whose work on stage and screen took the world by storm. American Masters — Raúl Juliá: The World's a Stage premieres Friday, September 13th on PBS 6. Tune in or stream the film in English or Spanish on pbs.org/american-masters. A complete schedule of Hispanic Heritage Month specials is available on azpm.org.
Finally, two fan favorites, MASTERPIECE: Poldark and The Durrells in Corfu, return to PBS 6 at the end of this month. Aidan Turner is back as the heroic Ross Poldark for a final season of drama in Cornwall. Also back for a final season, Keeley Hawes takes one last turn as an intrepid widow who decamps from dreary England to a sun-dappled Greek island with her four strong-willed children in this popular adaptation of Gerald Durrell's My Family and Other Animals and its two sequels. Both programs will air back-to-back on Sunday evenings beginning September 30th at 8:00 p.m. on PBS 6.
As always, thank you for your loyal listenership, viewership, and support.
Sincerely,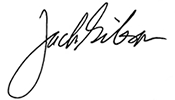 Jack Gibson
Chief Executive Officer