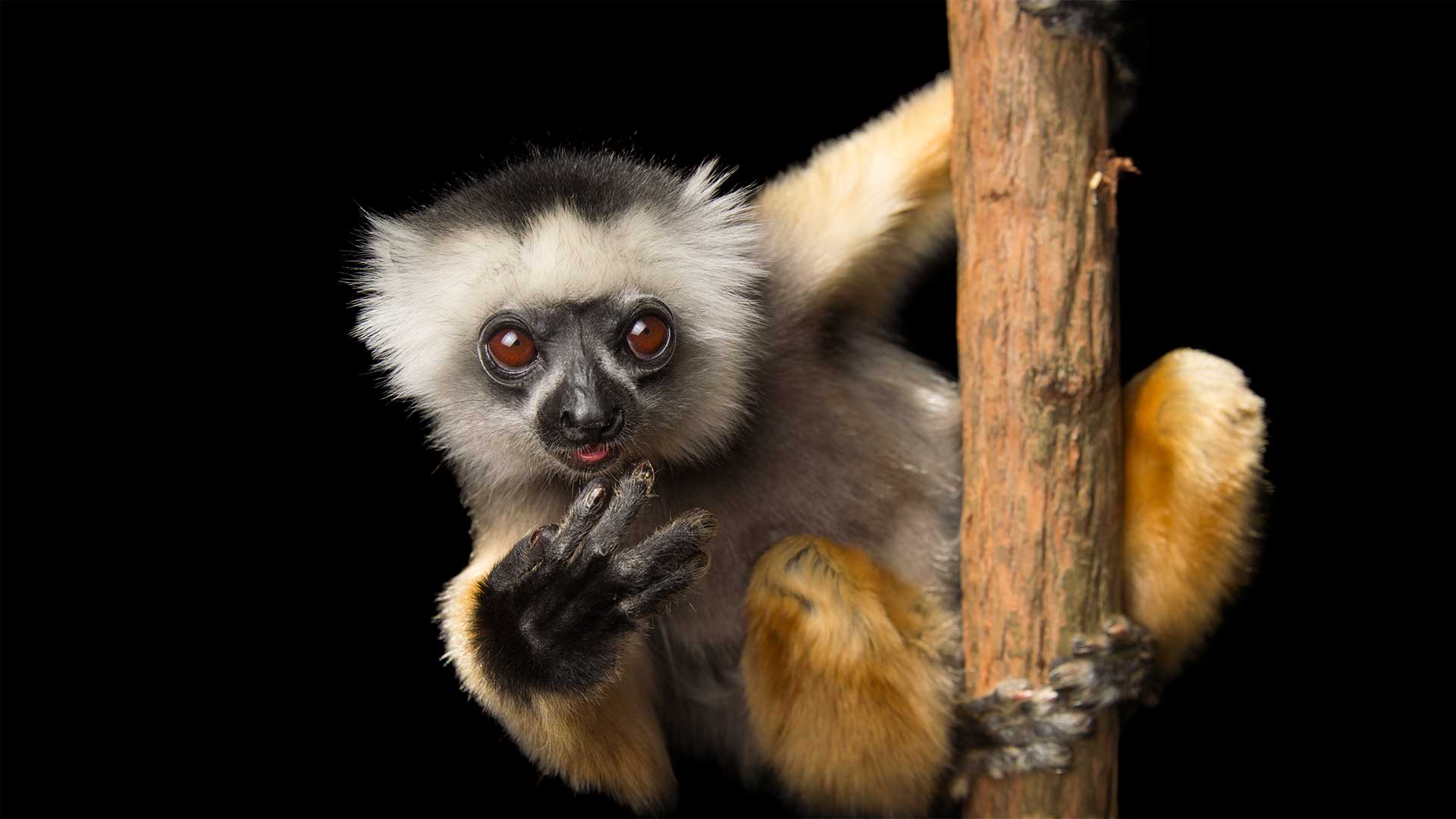 A critically endangered Diademed sifaka (Propithecus diadema) at Lemuria Land in Madagascar. (PHOTO: PBS)
Discover the diversity, beauty and value of thousands of species at risk of extinction, and travel the globe with renowned photographer and Photo Ark founder Joel Sartore in his quest to save them.
Episode One
Join Joel Sartore as he travels to Madagascar and the Florida Keys on his mission to photograph beautiful and endangered animals for the Photo Ark. In Florida, he checks in on the key deer, a species that he first saw 20 years ago.
RARE-Creatures of the Photo Ark, Tuesday at 9 p.m. on PBS 6.