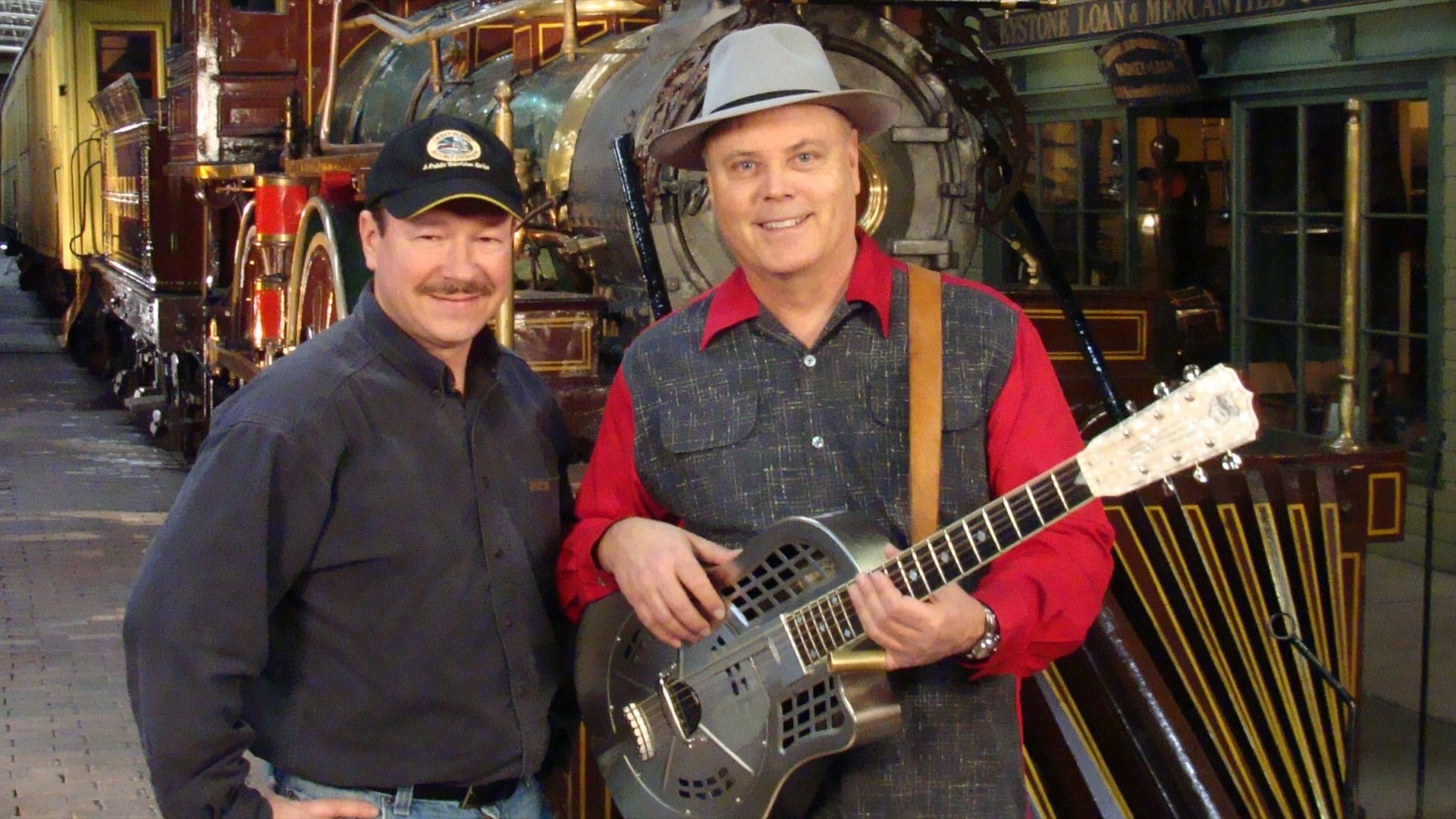 Creator Robert Van Camp (left) and host David Holt (right)
APT
For more than a quarter of a century, Great Scenic Railway Journeys and its creator, Robert Van Camp, have captured the world of Tourist Railway Adventures. In this anniversary special, Robert has selected his top 12 favorite rail journeys in North America. More than just a tour, these stories capture railroads as they defined the spirit of North America, creating a new industry and re-writing the history of North America's transportation. Hosted by Grammy-winning musician and storyteller David Holt, this program looks at our favorite profiles, telling the unforgettable stories of historic and scenic tourist railroads from across the country. A number of these profiles have been updated since their original broadcast.
Tune in for your chance to get on-board two of Arizona's premiere tourist railways.
Best of Trains of Around North America, Wednesday at 8 p.m. on PBS 6.