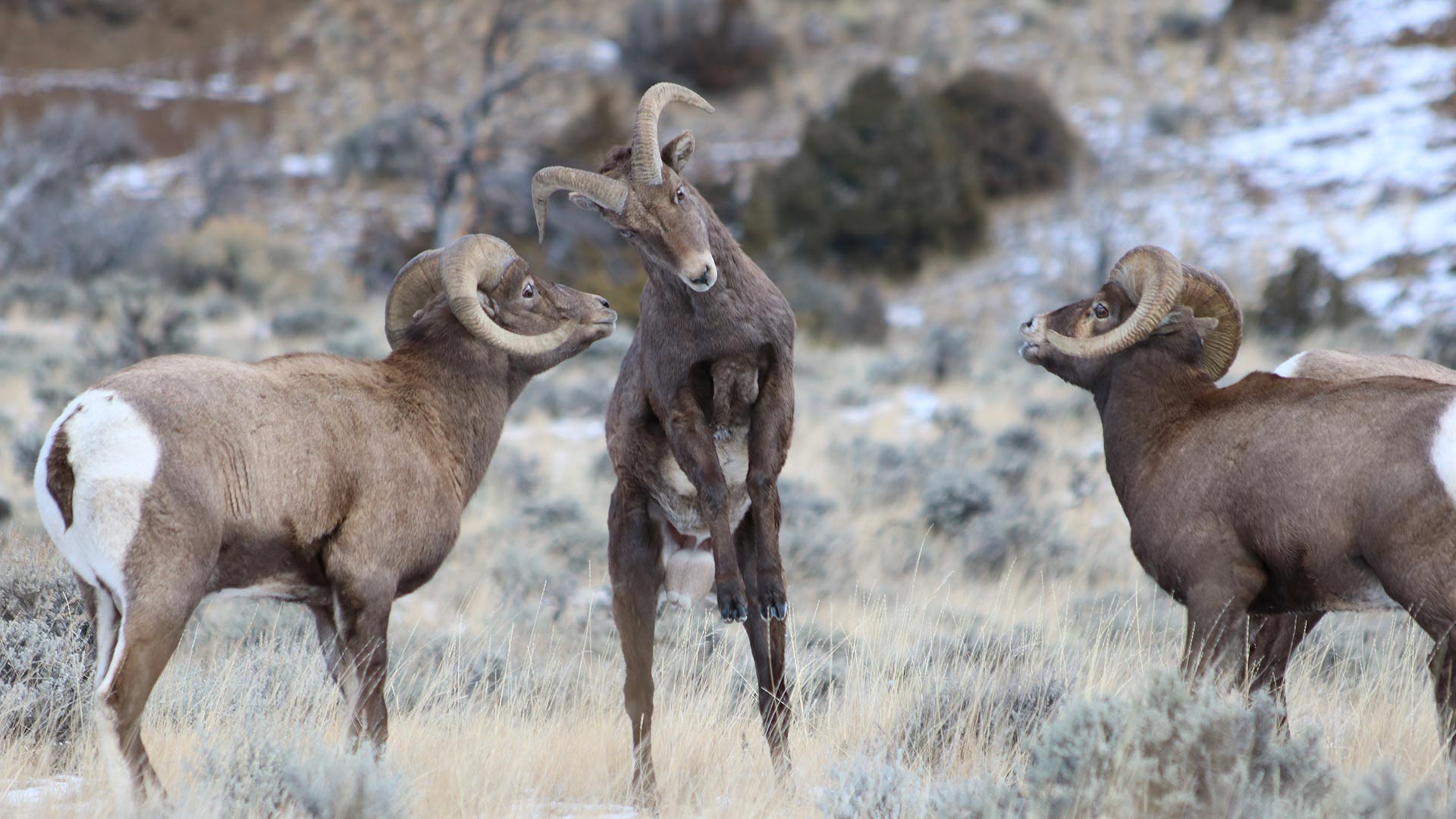 Bighorn Sheep fight over mates in Wyoming. (PHOTO: PBS)
A landmark three part series made in conjunction with the BBC, KINGDOMS OF THE SKY reveals the extraordinary animals and remarkable people who make a home on the iconic mountain ranges of the world. There is one programme each on the Himalaya, Rockies and Andes.
The Rockies
Wednesday, June 11
The Rockies stretch 3000 miles and is one of the great mountain ranges of the world. It is home to cougar, wolverine, wolves, and grizzly. Daredevil wingsuit fliers jump from high peaks and Native Americans compete in breakneck horse races.
Kingdoms of the Sky, Wednesday at 8 p.m. on PBS 6.