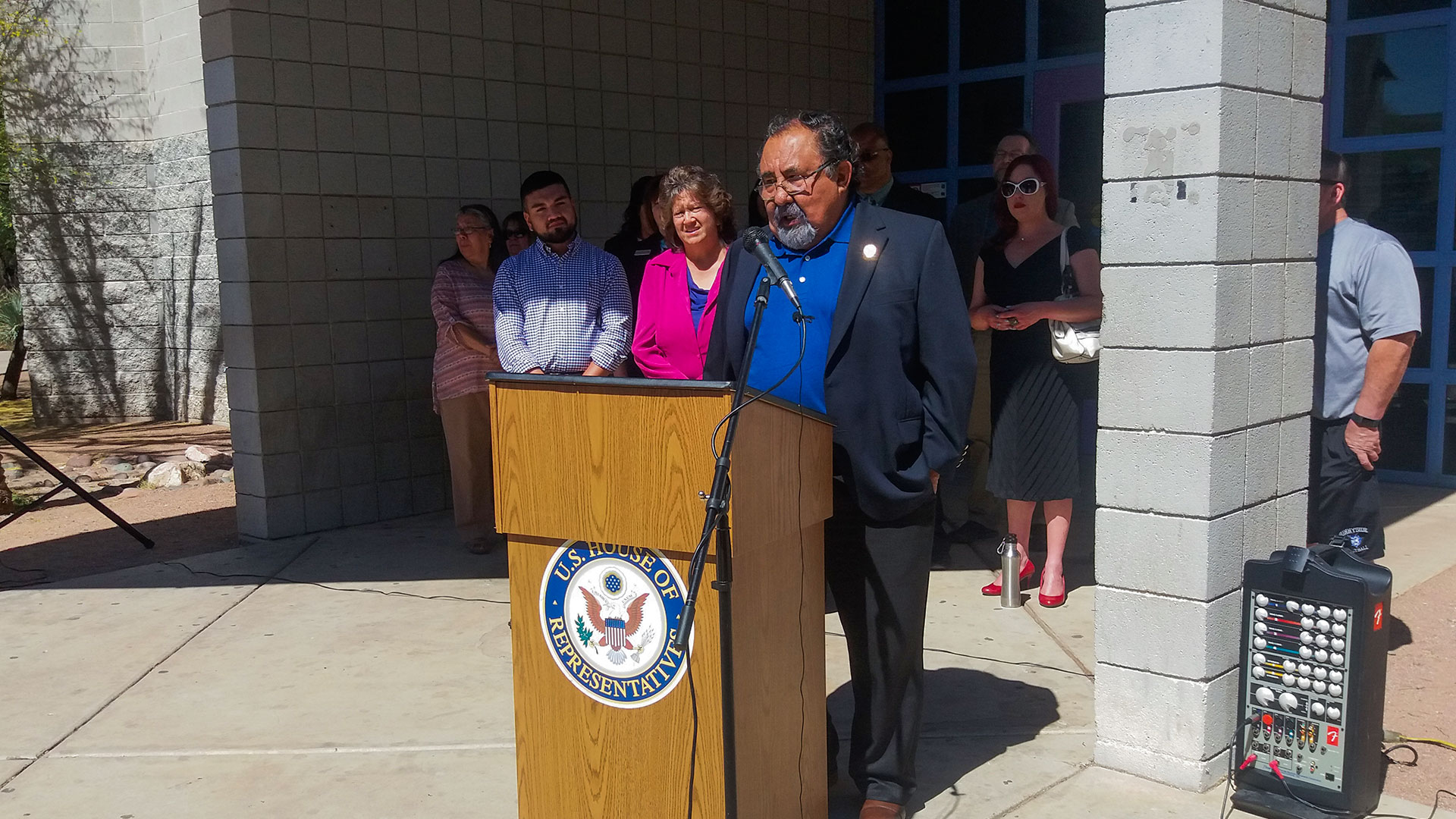 U.S. Rep. Raúl Grijalva speaks in front of El Pueblo Library in Tucson in support of funding for public libraries, facing cuts under a proposal from President Donald Trump. (PHOTO: Michael Hernandez)
Democratic Congressman Raúl Grijalva is asking his colleagues in Congress to approve library funding rather than cut it, as President Donald Trump has proposed.
Outside El Pueblo Library on Tucson's south side Grijalva spoke against Trump's proposed funding cuts to the Institute for Museum and Library Services.
Grijalva and more than 150 of his constituents, Democrat and Republican, signed a letter urging the House Committee on Appropriations to provide $186.6 million in funding for fiscal year 2018. Grijalva said he feels there is a good chance for lawmakers to reinstate the funds.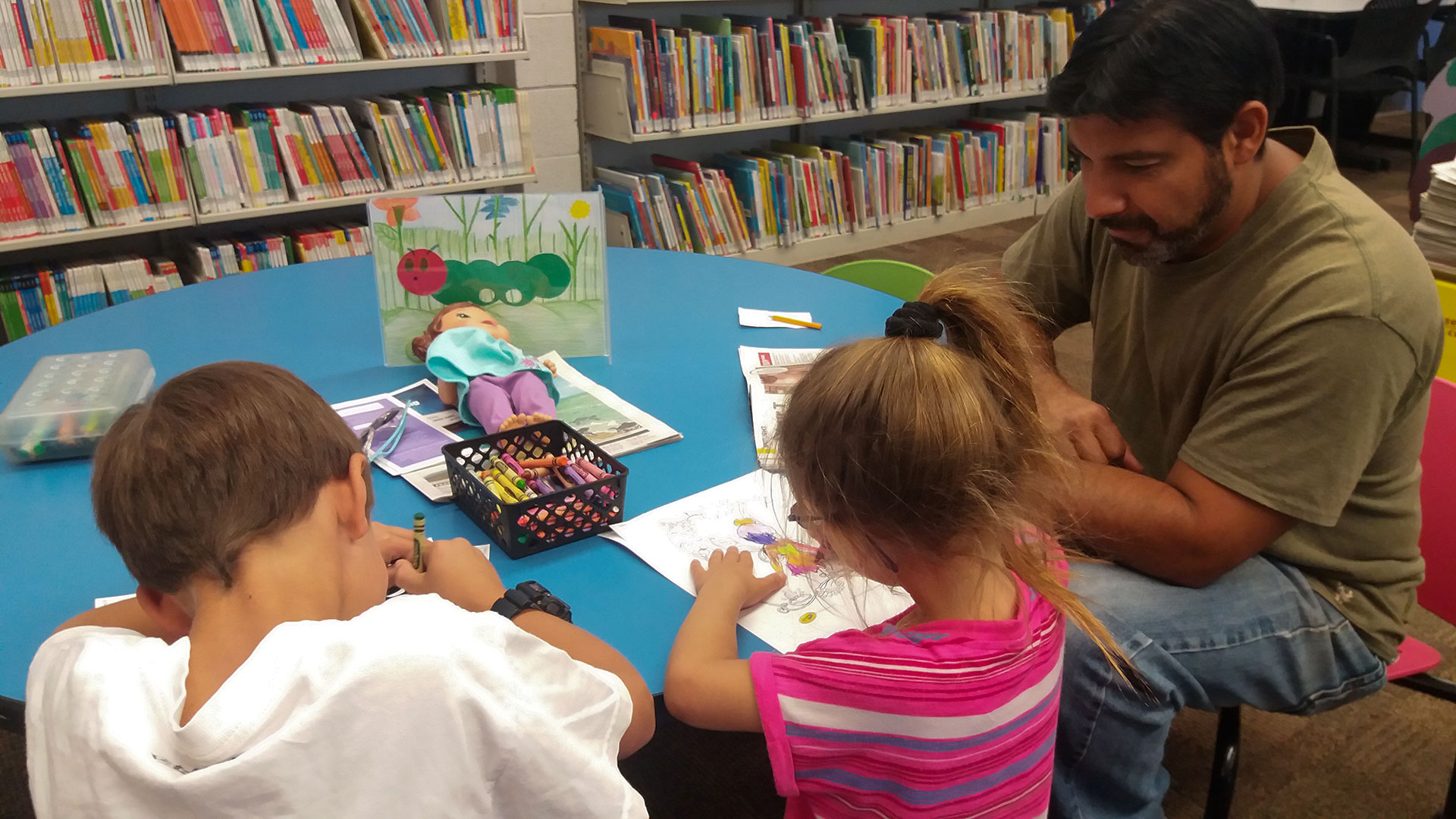 VIEW LARGER Gabriel Rivas sits with his children in a Pima County Public Library branch. (PHOTO: Michael Hernandez)
"Trump can propose but the House of Representatives is the one that takes the vote," Grijalva said.
Pima County has 26 public libraries, paid for by nearly $42 million in property taxes for fiscal year 2016-17. Library Director Amber Mathewson said the county's libraries receive between $70,000 and $80,000 in grants from the Library Services and Technology Act each year.
The grants free up libraries to provide new services and buy technology they can't afford in the main budget.
Mathewson said while libraries in Pima County would continue without LSTA funding, those in smaller counties would be hurt, as they rely much more on federal dollars.
"So for underserved communities this is really a critical issue," Mathewson said.
Grijalva said funding libraries should not be a political issue and plans to keep putting pressure on Congress.