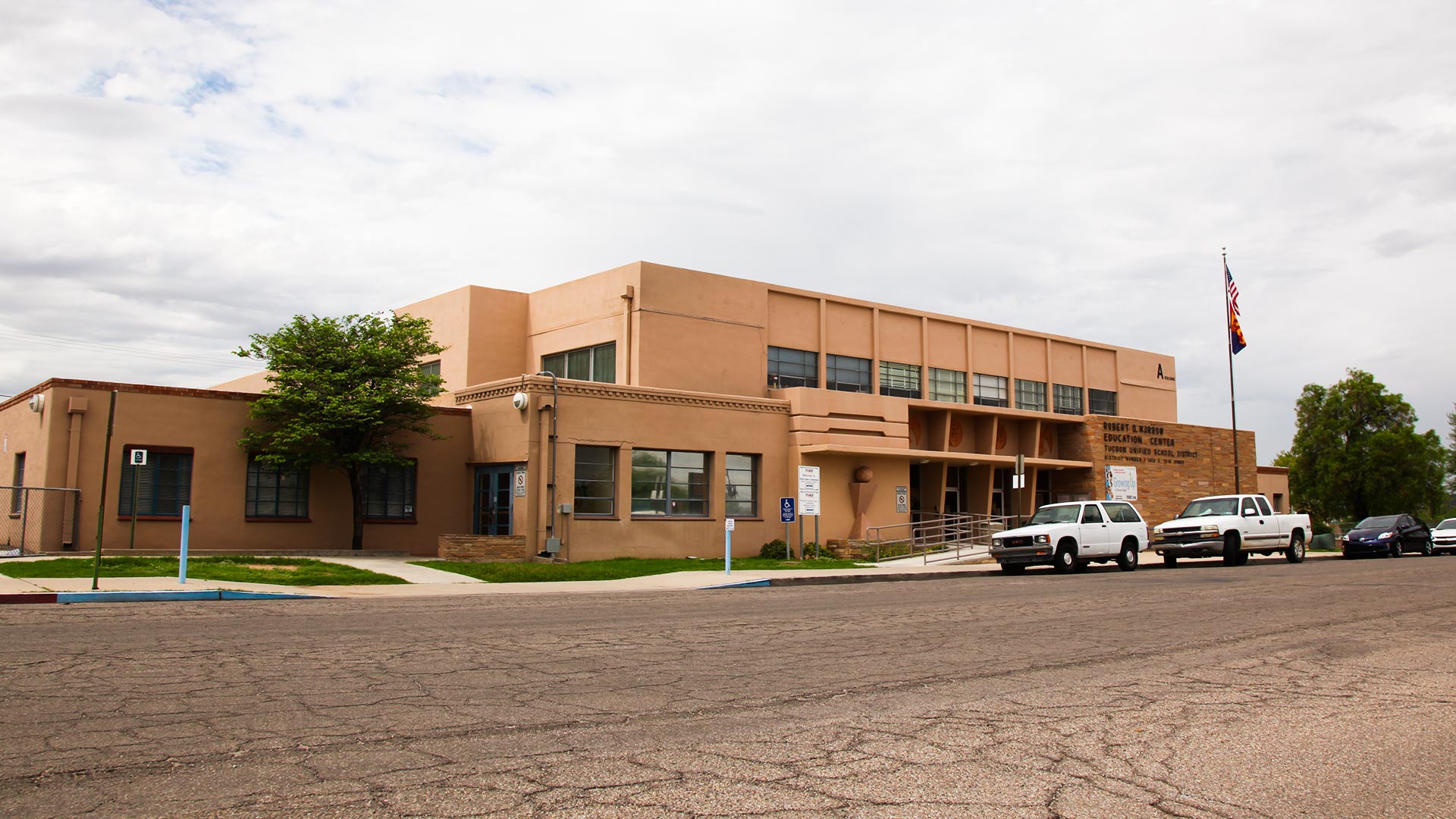 The Tucson Unified School District office, 1010 E. 10th St., Tucson.
Nick O'Gara, AZPM
The proposed state budget requires more than a dozen Arizona school districts, including Tucson Unified School District, to levy a secondary property tax.
That property tax would be used to cover the cost of court-ordered desegregation programs.
The change in the law means school districts could bring in more money than they can today with their main property taxes, which are capped at 1 percent of a property's value.

Rep. Randy Friese, D-Tucson, opposes the plan.
"The people in these school districts will not have the protection of the homeowners' rebate, will not have the protection that is guaranteed in the constitution of the state of Arizona," Friese said.
The proposed budget also earmarks more than $600 million for the Maricopa Unified School District, which is under a desegregation order.
"In Maricopa Unified, they will not see a tax increase in their property taxes. In Tucson Unified, they will see a property tax increase," said Rep. Friese.
A final vote on the budget is expected by the end of the week.

Stories on the statewide debate over teacher pay and education funding. Read more coverage
here
.