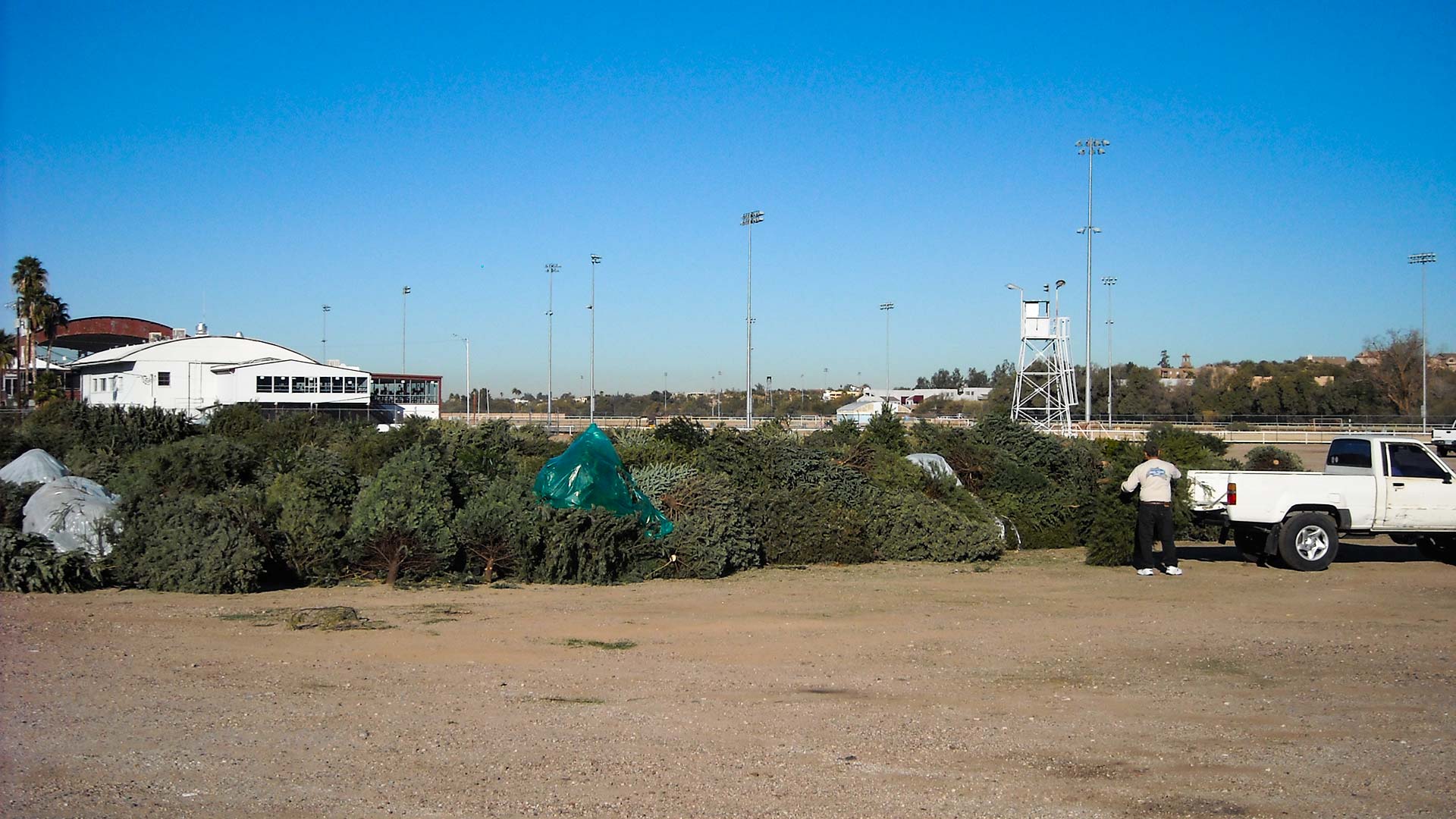 Dropping Trees off at Rillito.
Christopher Conover/AZPM
Fire departments across the United States responded to an average of 170 fires started from Christmas trees each year from 2012 to 2016, according to a study done by the National Fire Protection Association. A third of those fires occurred in January.
Tucson Fire Department Public Information Officer Jessica Nolte says the conifers slowly dry out and become a fire hazard even when people water their Christmas trees daily.
"The suggestion from the National Fire Protection Association is within three to four weeks after you bring a fresh or real tree into the home, it's time to part with it. Even if you've been watering it every day."
You can recycle your tree through the city of Tucson's TreeCycle Program through Jan. 14. Before delivering it to a drop-off location, take the tree out of the stand and remove any ornaments, tinsel, wires or lights. The city mulches trees and offers free wood chips at the Los Reales Landfill, but remember to bring your own container.
Golf Links Sports Park, 7 a.m. to 5 p.m.
Tucson Rodeo Grounds on South Third Avenue
Randolph Golf Course, southeast part of the parking lot
Oro Valley Naranja Park, stops accepting trees after Jan. 7 -Tank's Roll Offs and Recycling, Monday to Friday from 7 a.m. to 4 p.m. and on Saturdays from 7 a.m. to 2 p.m.
Los Reales Landfill, 6 a.m. to 5 p.m., closed on Sundays
Silverbell Site, northeast corner of Silverbell and Goret Roads
Purple Heart Park