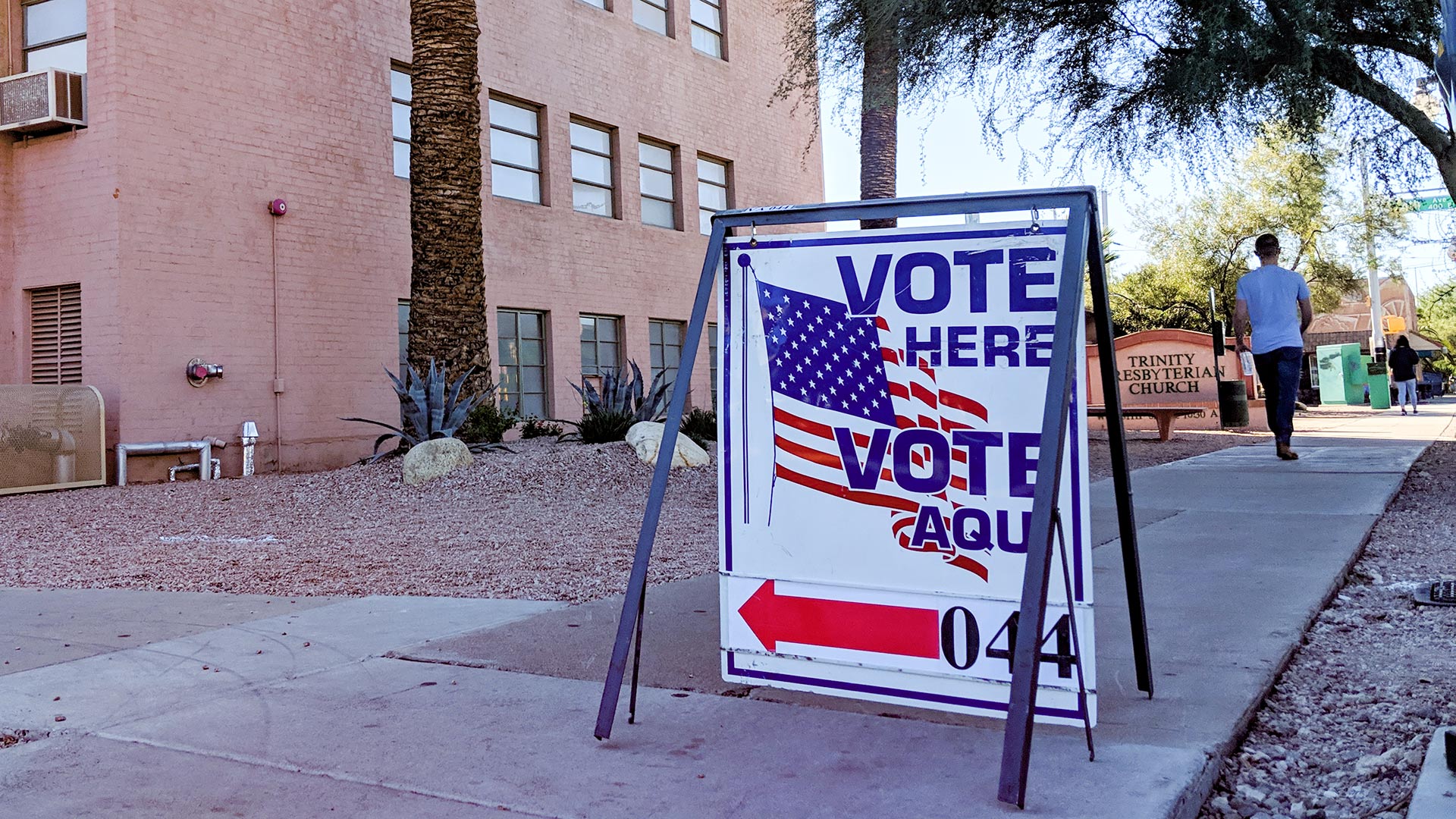 A sign indicating a polling place near Fourth Avenue in Tucson, Election Day, Nov. 7, 2018.
AZPM
The city of Tucson is mailing ballots out Thursday, Oct. 10, for the general election.
Voters have the opportunity to choose three City Council members and a new mayor. They will cast ballots on the sanctuary city initiative and be able to weigh in on City Council and mayor salaries.
The general election is being conducted fully by mail. As Election Day nears, a handful of centers for in-person voting will open to the public.
If you do not receive your ballot in the coming days you can request a replacement from city election officials until October 25th.
Officials recommend you return your ballot, no matter when you receive it, no later than Oct. 30. They said that guarantees your ballot will be received by the elections office by Nov. 5.
Any ballot received after election day will not be counted.