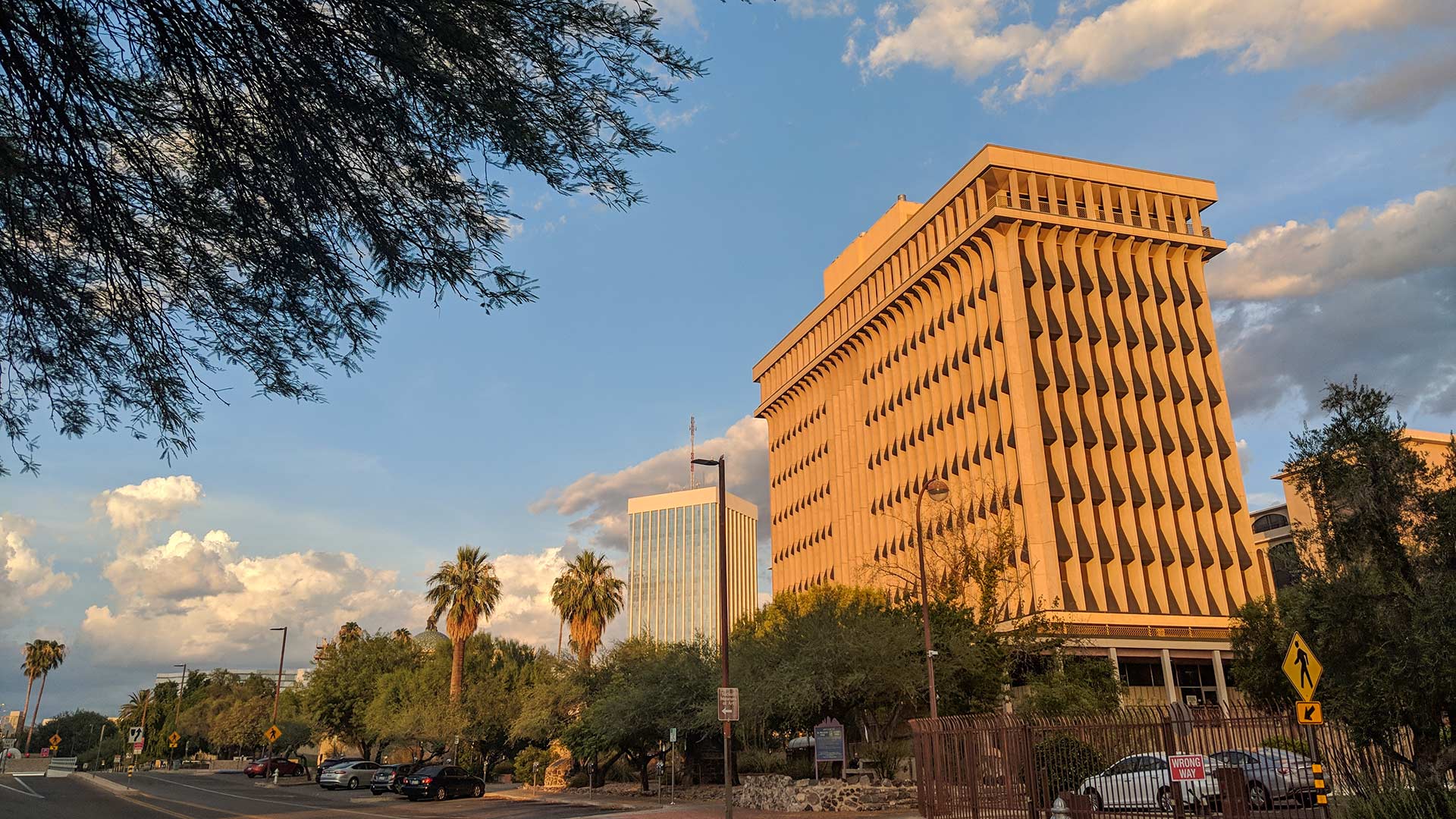 Tucson City Hall
Nick O'Gara/AZPM
Ballots for the Tucson city election are in the mail. Voters will have a chance to cast ballots for a new mayor and three members of the City Council.
This week The Buzz invited the candidates for Ward 1, 2 and 3 to talk about their visions for taking the city into the future. We hear from candidates from the Democrats, Republicans, and Greens.
The participants for the Democrats are Lane Santa Cruz, Paul Cunningham and Nikki Lee. The Republican candidates on the show are Michael Hicks, Ewart Williams and Sam Nagy. The Green candidates on the episode are Cara Bissell and William Peterson. Candidate Michael Smith did not accept our invitation.
The candidates discussed a number of topics, including how to fix Tucson's roads, the effectiveness of tax incentives for future business development, and how they will differ from current council members.
AZPM News sent out a survey to all of the candidates in this fall's election. Read the responses in our 2019 candidate guide.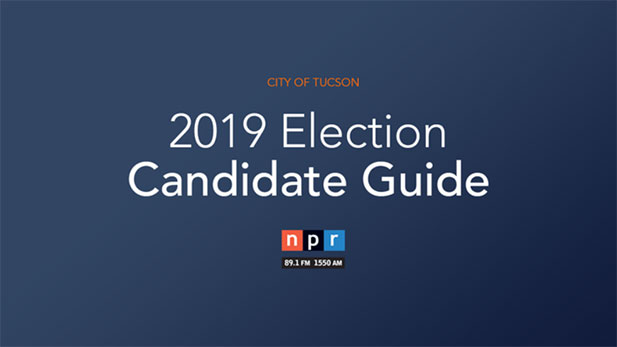 The Buzz
airs Fridays at 8:30 a.m. and 6 p.m. and Saturdays at 3:30 p.m. on NPR 89.1. You can subscribe to our podcast on
iTunes
and NPR One. See more from
The Buzz
.