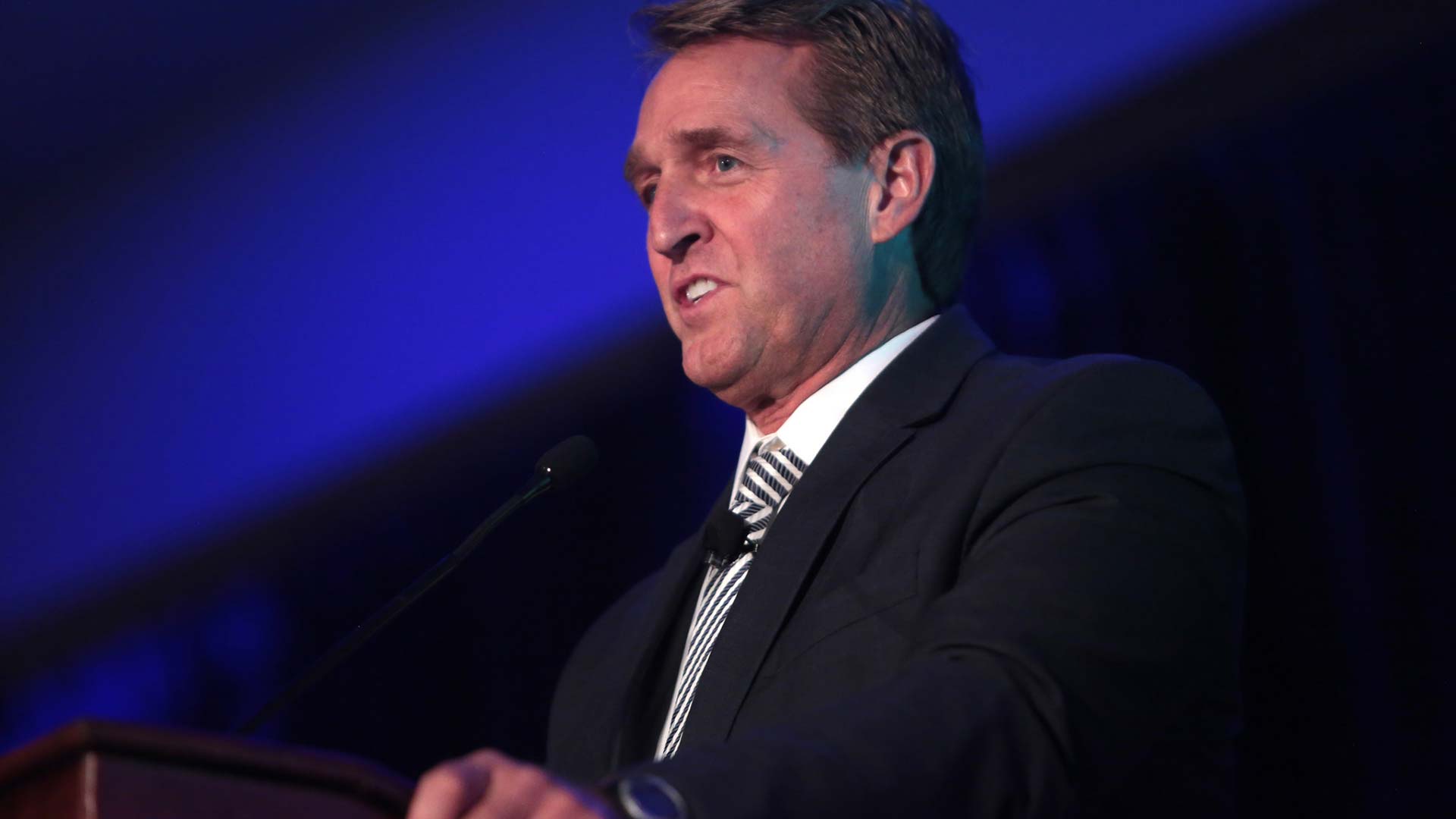 Then-U.S. Sen. Jeff Flake speaking in Phoenix, 2016.
Gage Skidmore (CC 2.0)
Jeff Flake gave up a career in the U.S. Senate after standing up to President Donald Trump, but he says other Republicans might not have to make that choice.
The former Arizona senator dropped his re-election bid two years ago when it appeared his criticism of the president had cost him votes. He bowed out of the race in a Senate floor speech condemning the coarseness of American politics.
Flake said Monday many current GOP officeholders are reluctant to speak out against Trump fearing the same fate.
"Many of them are afraid that this will pass and the president will still be popular and that will put them in a position that is simply untenable," Flake said on PRI's radio magazine The World.
Flake said many Republicans saw that Trump's support held steady after the release of the Mueller report on Russian interference in the election. But he says the tide may turn, and Republican support for Trump will crumble.

Jeff Flake is now a resident fellow at Harvard University's Institute of Politics.