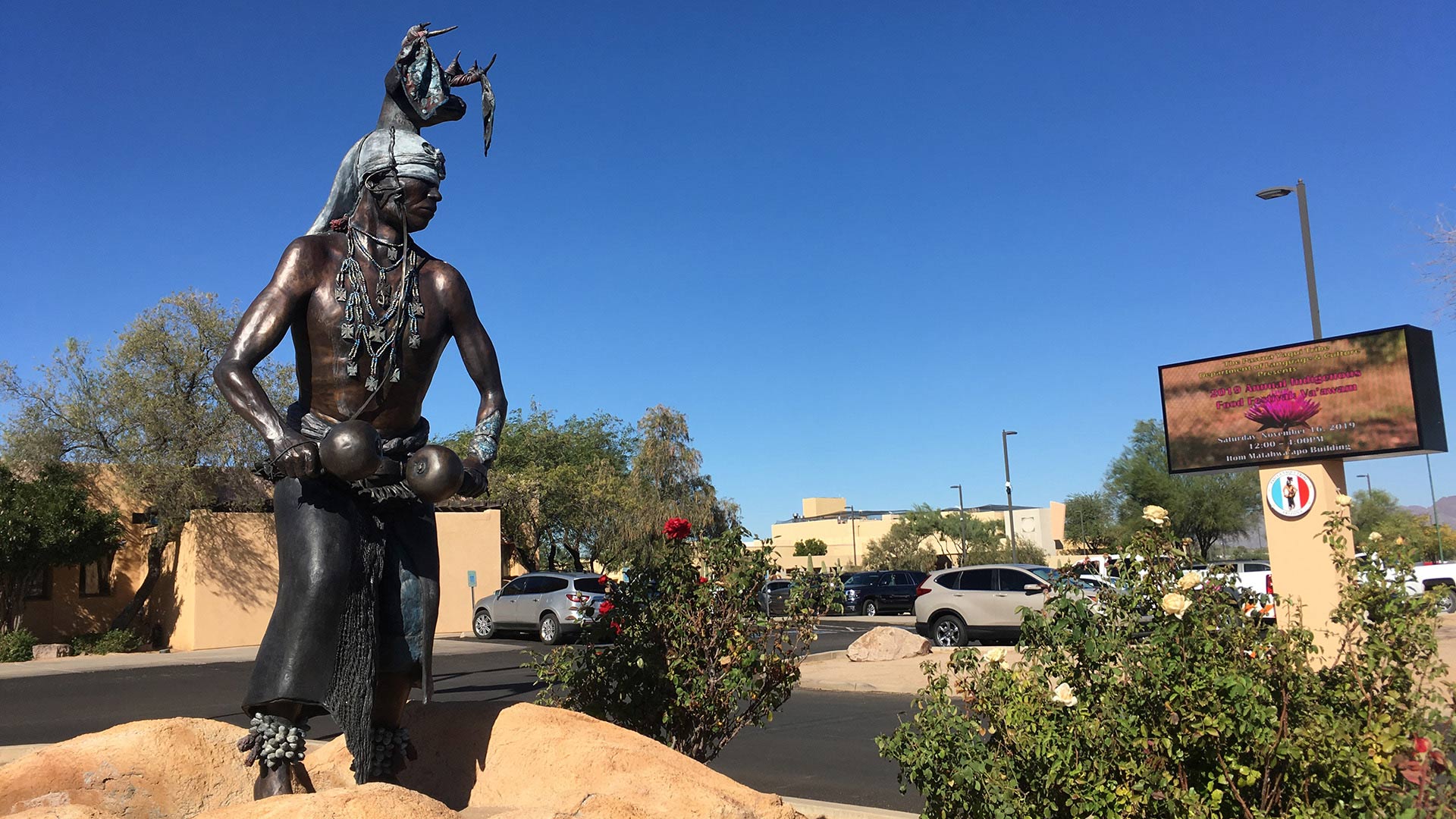 Deer dancer statue outside of the Pascua Yaqui Tribe's administration building.
Emma Gibson/AZPM
Pascua Yaqui tribal leadership is pushing the benefits of early or distanced voting as its election for tribal council nears.
The last opportunity to vote for the new members of the 11-person council is Monday, June 1. The tribe has requested that people casting their ballots that day use drive-thru or curbside ballot drop-off, though in-person voting is still an option.
One of the first steps the tribe took to decrease in-person contact during the election was to send voters absentee ballot request forms. It also established drive-thru, curbside and in-person early voting opportunities in some of the Yaqui communities spread across the state.
The current chairman of the tribe, Robert Valencia, said the early voting response has been good.
"We were trying to actually encourage people to vote early, so they won't be trying to all cram into the building to vote," said Valencia.
While voters will select who of the 60 candidates they want to vote for, the tribe asked them to observe 6-feet of distance and wear a face covering. The tribe will provide voters with disposable gloves and pencils while voting.
Check-in points and voting booths will be 6 feet apart, and voting equipment will be cleaned "routinely." All poll workers will be wearing face masks, gloves and safety glasses.
According to Board of Election Supervisors, all absentee ballots must be postmarked by June 1 and received by June 3 to be counted. Voters can also drop off these ballots or vote in person at a polling locations June 1.
Voters can still vote early on Friday, May 29 at the New Pascua wellness center on the reservation from 9 a.m. to 4:30 p.m.