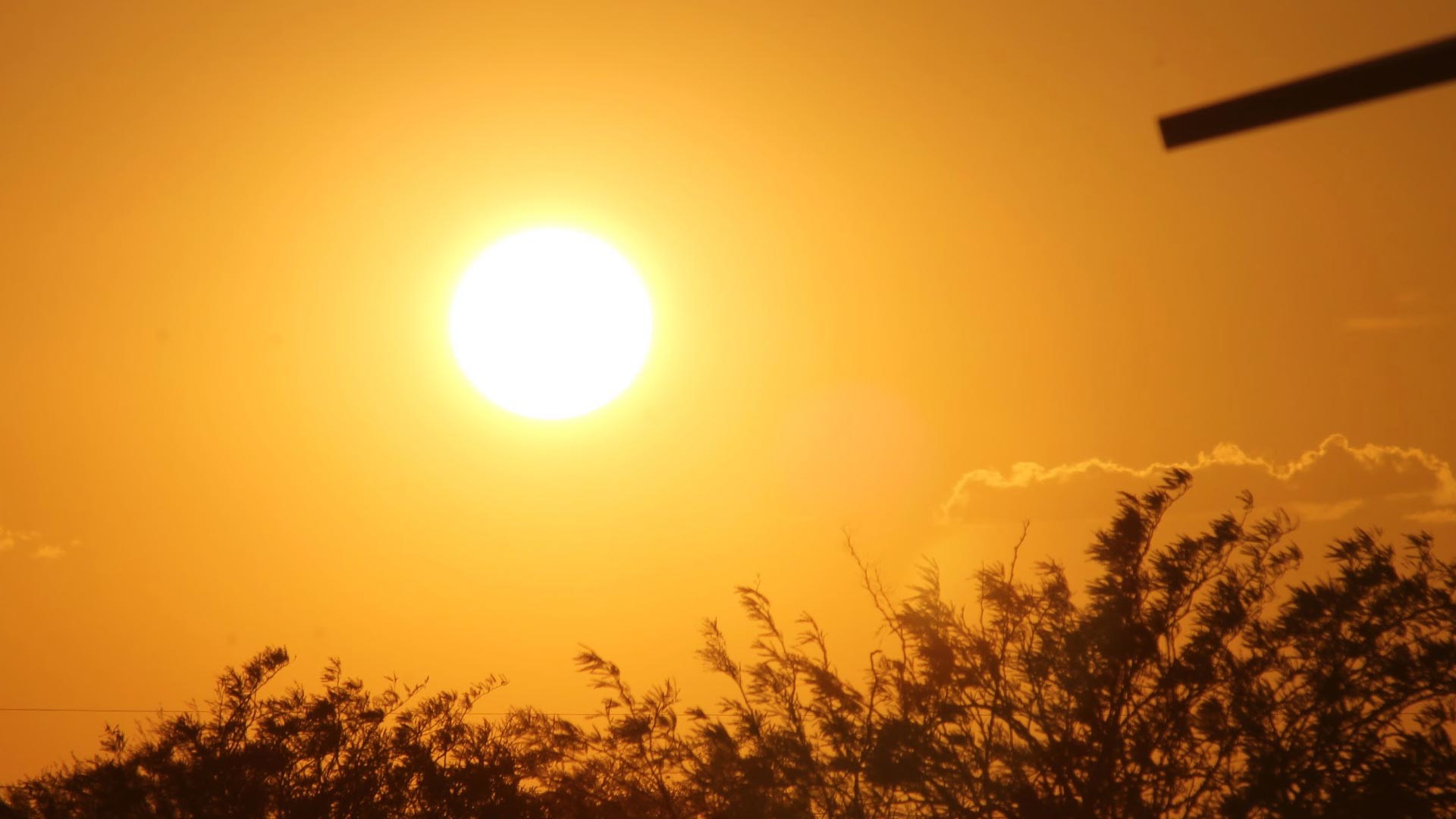 The bright sun sets behind some trees near Soleng Tom Elementary School on Tucson's east side.
AZPM Staff
Warmer days and nights as a result of climate change puts older adults at increased risk of heat danger. A research brief compiled by Climate Central states summer heat combined with social isolation as a result of the pandemic could be a deadly combination.
Seniors are also more likely to be on fixed incomes, which can be challenging when higher heat leads to increased cooling costs.
Jennifer Vanos is an assistant professor at ASU's school of sustainability. She said older adults are more susceptible to the effects of heat because as you age your body loses some of its ability to regulate temperature through things like sweat and skin blood flow. Medications can also interfere with these processes. But our bodies are also capable of adapting.
"Everyone is able to acclimatize to the heat to a certain extent each season. It depends a lot how much you expose yourself to the heat," Vanos said.
They key, Vanos said, is to do it safely. Take an early walk before it gets too hot. Drink water and don't stay out too long. And understand that it takes time for your body to adjust, so you'll be more heat-tolerant later in the summer than the start.
Some cities like Phoenix have programs like cooling centers to help those at risk, which are having to find ways to adopt safe practices during the COVID-19 pandemic. But researchers say the community can play a role, too. As we continue to hunker down at home this summer, remember to check on older family members, friends and neighbors who may be further isolated by the pandemic to ensure they're staying hydrated and safe when the temperatures rise.