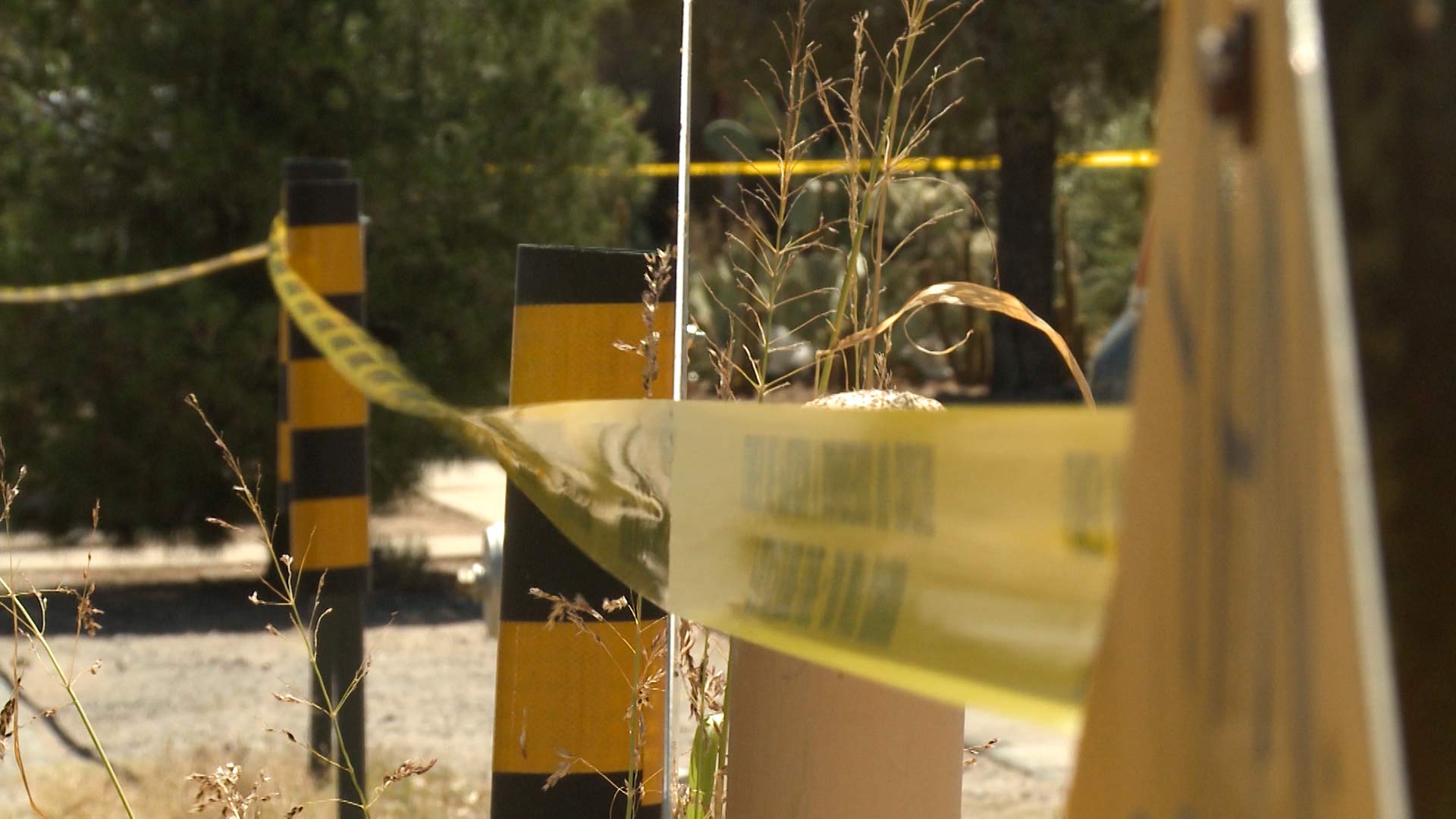 A police line around a crime scene.
AZPM Staff
Tucson's mayor and council voted Tuesday to revisit a controversial ordinance that critics see as discouraging citizens from recording police misconduct.

Council members voted to consider suspending the ordinance for 90 days to give the public a chance to comment and give city staff a chance to consider changes. They'll take a final vote in two weeks.
Council member Lane Santa Cruz said more public input is needed.
"We have not shopped this around the key stakeholders in our community to make sure that we are protecting the public's First Amendment right."
The ordinance came under criticism for allegedly trying to prevent bystanders from recording police activity. The ordinance, passed in late April, bans bystanders from entering a crime scene without permission and also makes in a crime to interfere with a police investigation.
The council passed the ordinance after activists calling themselves "First Amendment auditors" posted video [Eds: Discretion advised] showing someone repeatedly taunting a police officer conducting an investigation, with multiple obscenities.
During Tuesday's session the mayor and some council members reiterated that the pilot ordinance's language affirms people's right to record the police. Police Chief Chris Magnus also noted that Tucson officers use body cams, the video from which is public record.
Over the weekend rapper Ice Cube added his voice to those calling out the ordinance and what they see as its potential to discourage citizen reporting of police misconduct. The nation has seen widespread demonstrations over the death of George Floyd at the hands of Minneapolis Police, which was recorded on a bystander's cell phone.
Please make sure its pro-people and not pro-Law Enforcement. Y'all should have an emergency meeting to make sure you're satisfying the great citizens of Tucson and surrounding areas. I love it there I'd hate to miss it. https://t.co/GLcnXnHZn9

— Ice Cube (@icecube) June 7, 2020
Late Monday Tucson Mayor Regina Romero asked to have the ordinance added to the Tuesday afternoon study session for discussion and review, after receiving comments from the public and what she called "misinformation" about the ordinance.
Mayor Romero posted her statement regarding the ordinance on Twitter.
My statement regarding ordinance 11746: pic.twitter.com/fMmqkBcaeV

— Regina Romero (@TucsonRomero) June 9, 2020