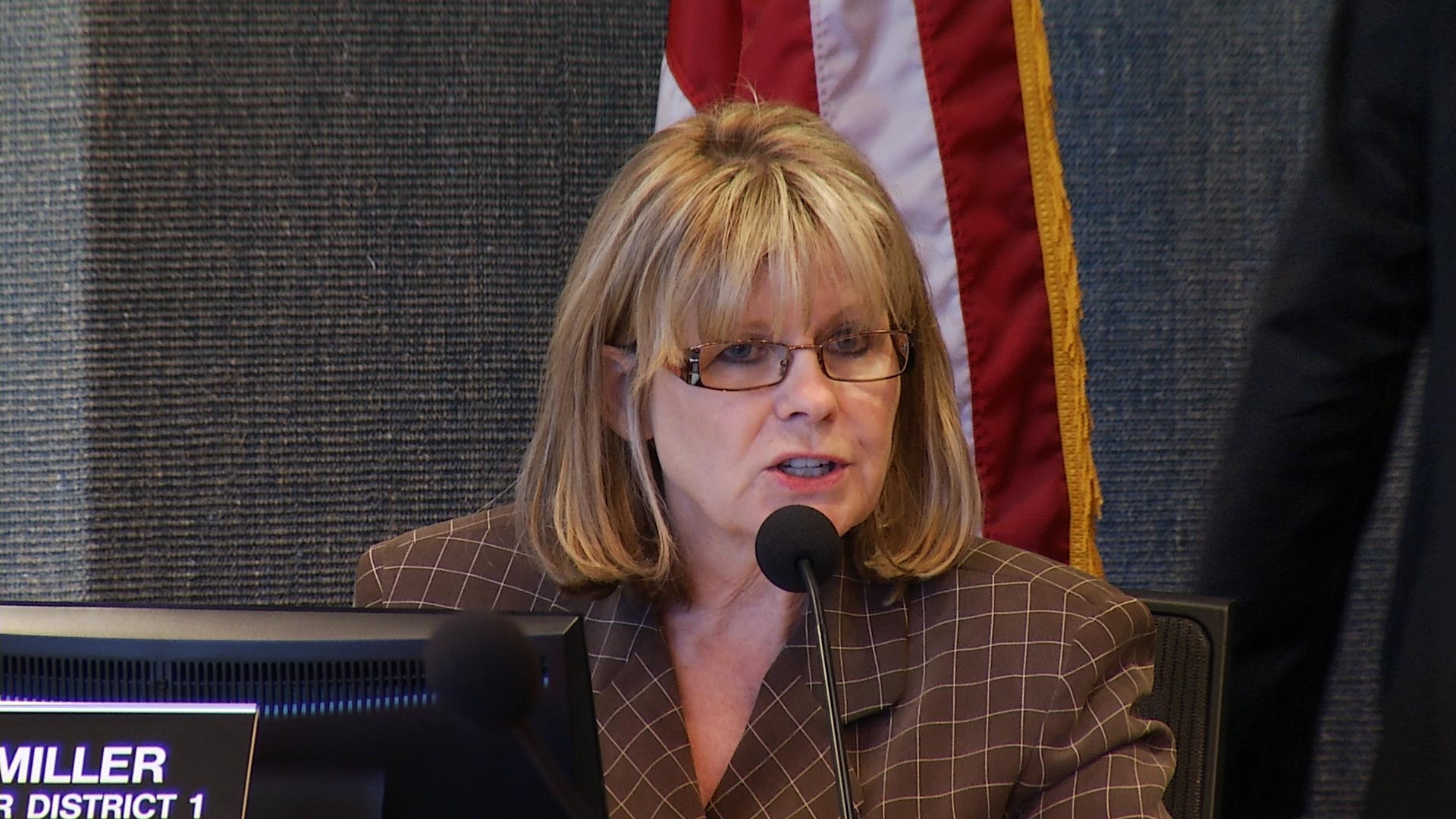 Pima County Supervisor Ally Miller.
AZPM
A Pima County Supervisor is raising objections about the county's policy against employees giving money to county candidates.

Republican Ally Miller shared a copy of training materials given to county employees at Tuesday's Board meeting, highlighting a section that forbids county workers from making donations to candidates for county office. "They're taxpayers too. They live in this community. They should have the opportunity to support the candidate they want. I don't see how this isn't unconstitutional," Miller said.
Deputy County Attorney Andrew Flagg said the prohibition doesn't come with any consequences for employees, and only applies to contributions of money. "Employees are not prohibited on their own time from participating in the sense of posting signs and speaking and those kinds of things. It's a limitation on donating to candidates for county office, for soliciting donations for candidates for county office," Flagg said.
Miller wasn't satisfied with that answer, and asked the county attorney to investigate what she said was evidence of a double standard, involving a 2016 donation to then-county supervisor Ray Carroll. While Miller didn't name the donor, a campaign report shows a 250 dollar donation to Carroll from Deputy County Administrator Jan Lesher, which appears to contradict the county policy.
Update: Since this story was published, AZPM News received the following statement from Pima County communications director Mark B. Evans: "Ray Carroll refunded the contribution by Chief Deputy County Administrator Jan Lesher at her request after she realized she'd violated the policy. She also self-reported her error to County Administrator Chuck Huckelberry, who counseled her to review the county policy and to not do it again." Ms. Lesher has confirmed Evans' statement.
The refund of Ms. Lesher's donation is documented here.