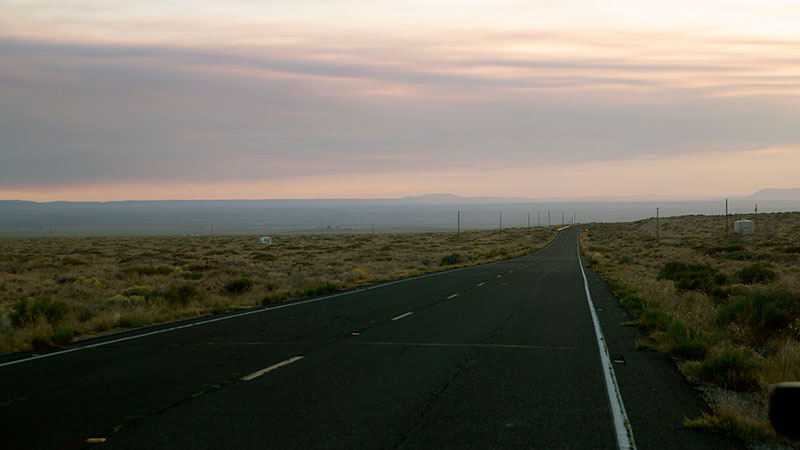 VIEW LARGER The Hopi Reservation in northeastern Arizona covers 2,532 square miles and is surrounded by the vast Navajo Nation Reservation. Distance from Veterans Affairs services and lack of transportation plague many Native American veterans.

Madeline Ackley/Cronkite News
Select geographic areas in Arizona have seen recent changes after the removal of a Native American racial slur by the Department of Interior.
The state ranked third with 67 locations whose names contained the slur, according to a list compiled by the U.S. Geographical Survey. In total, nearly 650 geographic features were renamed across the country.
In a statement, Secretary Deb Haaland shared how the initiative was a necessary step toward representation and inclusion.
"I feel a deep obligation to use my platform to ensure that our public lands and waters are accessible and welcoming. That starts with removing racist and derogatory names that have graced federal locations for far too long," Haaland said.
The Native Organizers Alliance supported the conclusion of the year-long removal. Judith Le Blanc, the Executive Director of the Native Organizers Alliance and a citizen of the Caddo Tribe of Oklahoma, believes the recent changes are intertwined with current movements to push for more co-stewardship of public lands and waters.
"We have hopes; We have dreams, but the only time those two realities come together–the past and future– is in the present. So, what we do is critically important," Le Blanc said.
For now, Le Blanc says the removal of the term serves as "a moment to exhale."
"It's a sigh of relief, but an understanding that we have far to go to eliminate racist stereotypes of Indian people," she said.