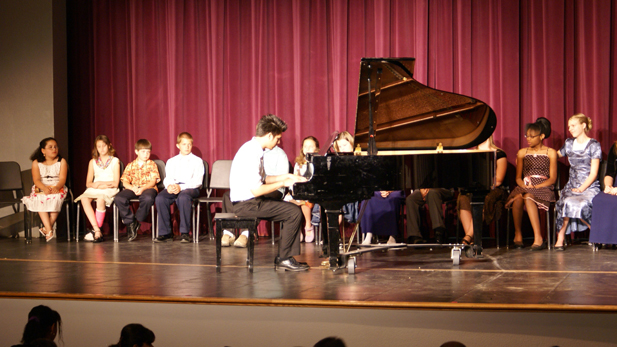 PHOTO: Photo courtesy of Ed Reid
The University of Arizona School of Music has a number of outreach programs that allow college students to share their love of music with younger students in Tucson and internationally.
The outreach programs range from after-school programs, to week-long sessions in other countries, says Ed Reid, assistant director of the UA School of Music. UA students and professors have taught participants to play the clarinet, trumpet, violin and piano through the outreach programs, Reid says.
PHOTO: Photo courtesy of Ed Reid
The teaching outreach is "almost exclusively one-on-one" says Adam Ackermann, a UA senior studying trumpet. He says teaching others about music is "the joy of my life."
UA President Eugene Sander says he appreciates the program because he remembers the first time he heard a string quartet. He was a young boy and says he had the experience because of an outreach program through the University of Minnesota.
Like that program, "we do a lot of public outreach as well," Sander says.