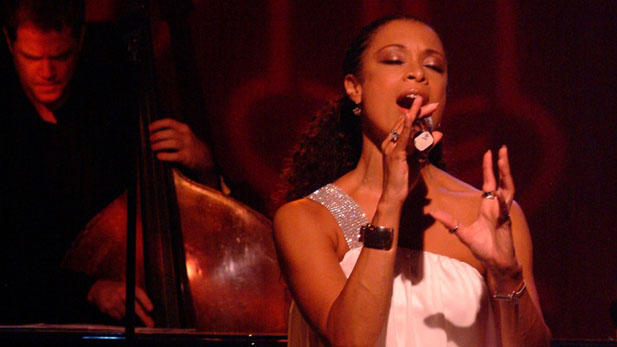 Valarie Pettiford weaves her spell at Birdland in New York City
Singer, dancer and actress Valarie Pettiford received some of the biggest breaks in her career from working with the legendary choreographer Bob Fosse.
She grew up in a family that treasured music, and early exposure to singers like Nancy Wilson and Dinah Washington helped to fire Pettiford's enthusiasm for performing.
Today, she balances regular film and television appearances with her love for the theater, performing on stages from Broadway all the way to Tucson's own Invisible Theater.
Listen:
The Invisible Theater presents Valarie Pettiford's Celebration! for two shows at the Berger Performing Arts Center on Saturday, January 12th, 2013 at 8 p.m. and Sunday, January 13th, 2013 at 3 p.m.