On this week's program: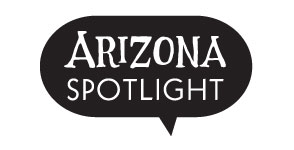 Arizona Spotlight
Expo Showcases Southwest Native Culture
Hear how this weekend's Southwest Indian Art Fair is connecting people of different cultures, through pottery, weaving, dancing and performing.
A Romantic Russian Cineaste in Mexico
Film critic Chris Dashiell takes us inside the motivations of Russian movie director Sergei Eisenstein, as he tried and failed to make a film about Mexico in the 1930s.
New Americans: A Refugee Radio Project
Meet 18-year old Tanzanian refugee Etongo Ekyoci, and hear his interview with another refugee on adapting to life in Tucson.
Spotlight Session: Hank Topless Go inside the world of musician Hank Topless, and find out what informs his sparse, rootsy style.
Arizona Spotlight airs every Friday at 8:30 am and 6:00 pm, and every Saturday at 5:00 pm, on NPR 89.1 FM / 1550 AM. Stories are also available online at the Arizona Spotlight page.