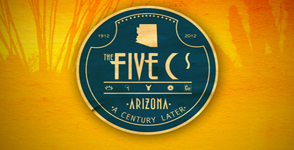 PHOTO: AZPM
Arizona's economy was historically built on the Five Cs of cattle, citrus, climate, copper and cotton. But are they still the state's top money-makers? Or have other areas of commerce given Arizona a diverse economy that mirrors that of the entire nation?
Now that Arizona is 100 years old, we look at the past, present and future of these economic anchors. Arizona Public Media reporters explore each of the Five Cs, to find out how they're doing and where they're headed.
Learn more about the Five Cs and see an image slideshow at Arizona Public Media's Five Cs webpage.

Hear the entire half-hour show, The Five Cs: A Century Later:
Web extra:
Historian Tom Sheridan talks about how the Five Cs evolved into economic powerhouses:
Web extra:
University of Arizona economist Marshall Vest says the state is no longer reliant on just the the Five Cs. He talks about which sectors are driving Arizona today:
Hear the show segments:

Cattle: Keeping Up A Family Tradition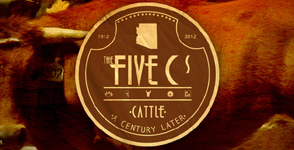 PHOTO: AZPM
They're not often visible from the main roadways, but Arizona is full of cattle ranches and feed lots. Arizona ranchers produce 386 million pounds of pounds of beef annually.
Steve Shadley takes a closer look at Arizona ranchers and the business of beef, which is often a family affair going back generations.
Cotton: Thriving In The Boom, Planning For The Bust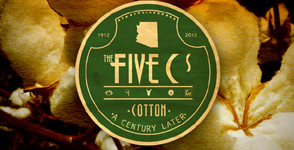 PHOTO: AZPM
Arizona is still part of what's known as the
Cotton Belt.
The state currently has about 259,000 acres devoted to farming it. But it's not easy to grow cotton in the desert.
Mark Duggan talks to third-generation farmer Ron Rayner at his cotton gin in Buckeye, Arizona about the challenges of growing cotton. We also hear from Arizona Farm Bureau President Kevin Rogers on the future of cotton farming.
Citrus: Farming For A Niche Market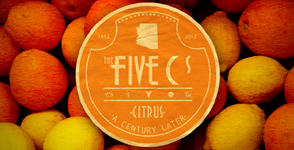 PHOTO: AZPM
Citrus production in Arizona is much lower than it used to be, but the state is still the nation's second-leading producer of lemons.
Fernanda Echavarri visits long-time citrus grower DeWayne Justice at his orchard in Waddell, Arizona. He speaks of the challenges of keeping the orchard going, even as it becomes surrounded by metropolitan Phoenix. But all those new suburban homes represent a new market for him.
Climate: The Fifth C That Could Affect All The Others
PHOTO: AZPM
Arizona's relatively temperate environment, perfect for agriculture, is also great for tourism. Air conditioning, swimming pools and resorts all helped to "tame" the desert.
But there are some dark clouds building in our sunny skies. Robert Rappaport talks with state climatologist Nancy Selover about how ongoing drought could affect Arizona's economy.
Copper: Arizona's First C No Longer Leads But Still Shines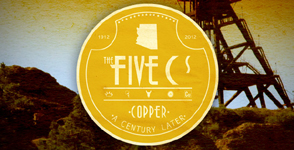 PHOTO: AZPM
Arizona is the nation's top copper producer, exporting more of the metal than the other 49 states combined. It is why Arizona is called the
Copper State.
But some argue that it's is no longer a major contributor to Arizona's economy and that it even threatens the state's climate.
Mark Duggan explores the history of mining in the state and talks to supporters and opponents of efforts to build more mines.
Learn more about the Five Cs and see an image slideshow at Arizona Public Media's Five Cs webpage.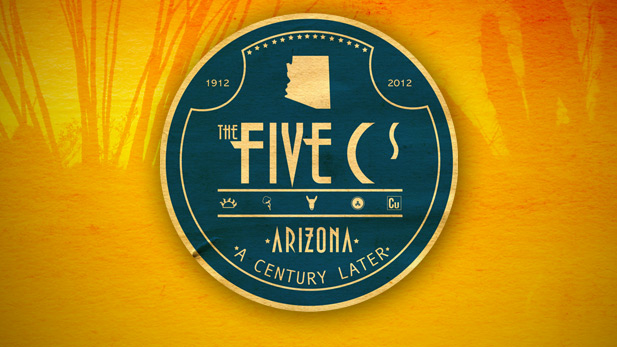 PHOTO: AZPM