El Rio Community Health Center is one of five community health centers nationwide receiving a grant to help fund a new training program for health care workers.
The RCHN Community Health Foundation has awarded $2 million in grants nationwide to recruit, train and retain health center workers such as medical assistants, receptionists and care managers.
El Rio will receive $198,467, said Nancy Johnson, a spokeswoman with El Rio.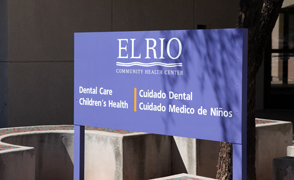 PHOTO: Fernanda Echavarri
El Rio Community Health Center
"With the Affordable Care Act going into effect next year, we are going to have an increase in the number of patients that we see across our community, we will have lots more people having access to health care," Johnson said.
"With that brings the need to have many more health care employees, but also employees that have a wide component of skills that are able help people with their electronic health records and transportation needs, so we're really excited to be able to work on this grant and develop our employees to meet these needs."
El Rio will develop a health-care career training program aimed at the entry-level work force, veterans and at-risk unemployed people, she said.
The program will also help retain current entry-level community health center employees by offering health information technology certification, and community health adviser certification, according to El Rio officials.