The ongoing struggle in Pima County to protect the Sonoran Desert from the invasive plant species called buffelgrass has received a $3.4 million boost, with most of the money coming from the Federal Emergency Management Agency in the form of a pre-disaster grant.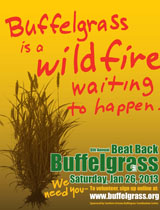 Representatives of numerous local entities are involved, including the Tucson mayor's office, civic planners, landscapers, the fire department, Tucson Electric Power, Tucson International Airport and Davis Monthan Air Force Base.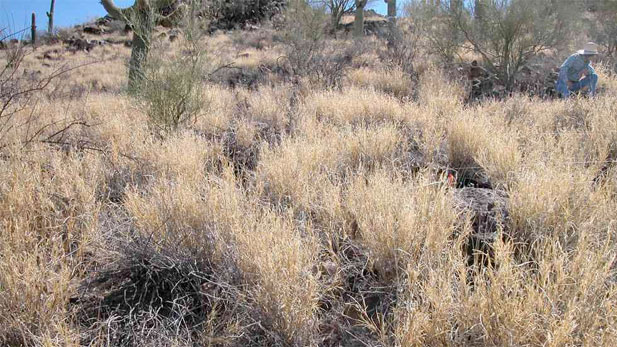 PHOTO: Travis Bean
Buffelgrass on Tumamoc Hill in Tucson.
Members of the group also took a bus tour to view some of the 8,000 acres of airport property that are overgrown with buffelgrass, a hard-to-kill weed that creates an extreme fire hazard wherever it grows.
Buffelgrass abatement procedures, including he use of herbicides and physical removal of plants, are underway at the airport, and the grant's funds will provide additional manpower and equipment for the next three years.
Listen: