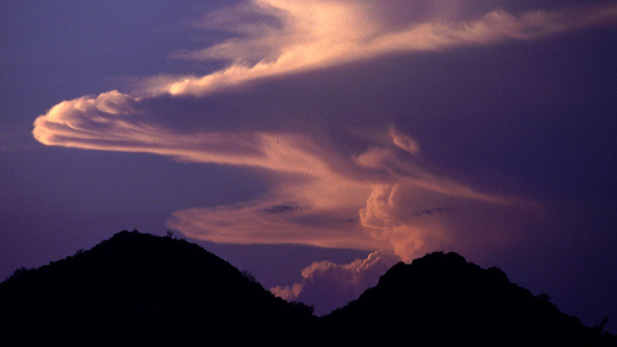 PHOTO: Mark Duggan
Monsoon clouds over Santa Catalina Mountains.
Millions of smart-phone users will soon begin receiving text messages about severe weather from a government system.
The mobile emergency alert system has been in the works for many years, says Ken Drews, a warning coordinator meteorologist with the National Weather Service in Tucson. He says the project was spearheaded by FEMA, the Federal Emergency Management Agency.
"What this does is it allows certain National Weather Service warnings, such as dust storms, flash-flood warnings and tornado warnings, to be sent over mobile phone," Drews says.
The system will send alerts to mobile phones based on their proximity to cell phone towers in the county for which the alert is being issued, he says.
Users do not have to sign up for the service. Those who prefer not to get the warnings can opt out of the system.