Arizona Public Media reporters were at election night gatherings for southern Arizona Democrats and Republicans. We interviewed some of the candidates, who by then knew generally how their races were faring.
These interviews were part of a 15-minute special report that aired at 10 p.m. Tuesday on Arizona Public Media's NPR 89.1, KUAZ-FM.
The report was anchored by Mark Duggan. Contributing reporters included Christopher Conover, Fernanda Echavarri, Andrea Kelly and Steve Shadley.
See more election results and coverage at the Arizona Public Media Your Vote 2012 page.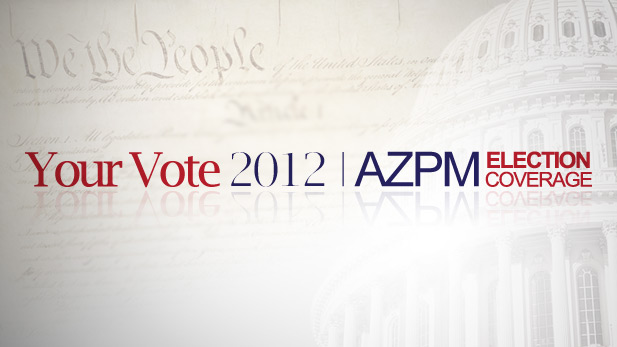 PHOTO: AZPM
Your Vote 2012 AZPM Election Coverage