The Arizona Department of Transportation is updating its Bicycle and Pedestrian Plan, which was originally released in 2003. Public comment will be taken through Feb. 8.
Comments can be made at ADOT's Bicycle and Pedestrian Program website.
The new draft plan has been in the works for about a year. In the first phase last summer, more than 1,800 people submitted comments.
Michael Sanders, ADOT bicycle and pedestrian program coordinator, says there are 24 recommended strategies in the updated plan. They include policies, education, enforcement and bicyclist and pedestrian infrastructure.
The final updated version of the plan is expected to be released this spring.
More resources:


Draft final report of the 2013 Bicycle and Pedestrian Plan: View at Google Docs | Download File

See the original and updated Bicycle and Pedestrian Plans here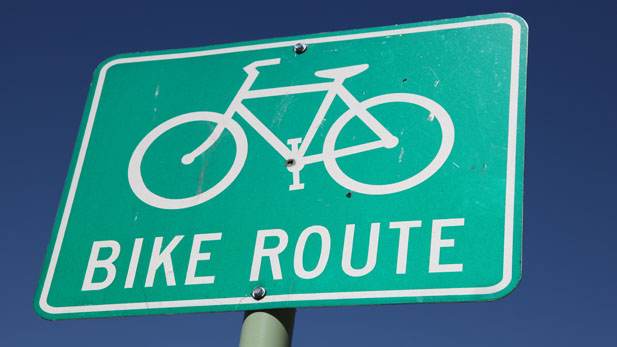 PHOTO: Tony Paniagua
Signs identify bicycle routes throughout the city, county and state.