By Hannah Gaber
Arizona Public Media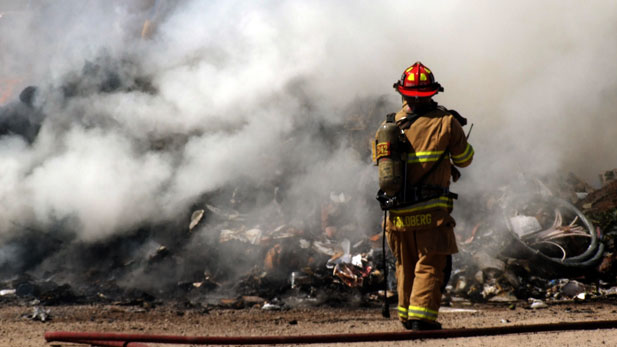 3/20/12
This week Tucson Fire Department added 27 new firefighters to its staff, a move that comes after years of budget restraints have limited the department's ability to expand its ranks.
Each new firefighter completed a 20-week training course. They took weekly academic tests and completed rigorous physical training. Thirty-three recruits started in the training course last year and 27 completed it.
The graduates mark the first new hires since 2009, due in part to city budget restraints.
Attending the academy is something firefighters always remember, said Barrett Baker, a spokesman for Tucson Fire Department.
"My start date of my academy was July 3, 2000. It's a date that, for whatever reason, it's almost like a birthday. It's a day that you never really forget because it really is that start date to a career," Baker said.
The graduates started working at their new stations Monday. They are working 24-hour shift rotations under the supervision of senior firefighters and station captains.
Hannah Gaber is a University of Arizona intern at Arizona Public Media.