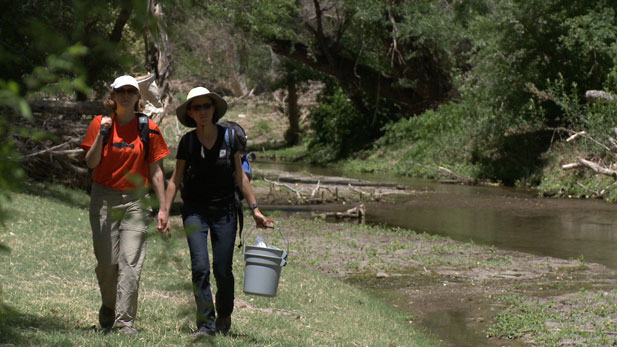 PHOTO: AZPM
The Santa Cruz River south of Tucson
The Pima County Board of Supervisors has approved work with the University of Arizon a to begin developing a concept for a geotourism center.
The center would be along the Santa Cruz River and showcase education-based tourism, said Rhonda Bodfield, a county spokeswoman.
The planning for the Tucson Desert Oasis Initiative will be supervised by the UA College of Social and Behavioral Sciences, she said.
"This region is full of wonder, marked by history and defined by a strong power of place," said county Supervisor Sharon Bronson. "This concept is an exciting opportunity as we look for ways to celebrate our unique identity, our diversity and our unparalleled natural beauty."
The facility would serve as an orientation center for visitors who want to learn about desert cultures and sustainable living in an arid region, Bodfield said. The center will also serve as a hub that could help link visitors to other destinations of interest.
"Tapping the potential for geotourism was among the key elements included in Pima County's economic development plan, acknowledging the tourism industry's $2 billion local impact," Bodfield said.