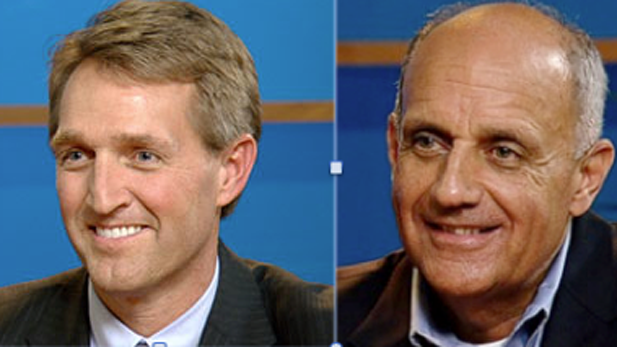 Republican Jeff Flake (left), Democrat Richard Carmona. (PHOTO: AZPM)
Republican Jeff Flake and Democrat Richard Carmona are in a near dead heat in their race for election to the U.S. Senate from Arizona, a new poll shows.
Public Policy Polling, a Democratic-leaning polling company based in North Carolina, released the poll results this week. They show Flake at 44 percent, Carmona at 43 percent and 13 percent undecided.
The poll is the first produced since the Aug. 28 primary election, the Tucson Citizen reported. Flake, a sitting U.S. congressman, easily outdistanced three opponents in the GOP primary, and Carmona was unopposed in the Democratic primary.
Mail-in ballots will go out Oct. 11 and can be returned anytime after that up until 7 p.m. of Election Day, Nov. 6.
Flake and Carmona are competing to fill the Senate seat that has been occupied for 18 years by Jon Kyl, a Republican.