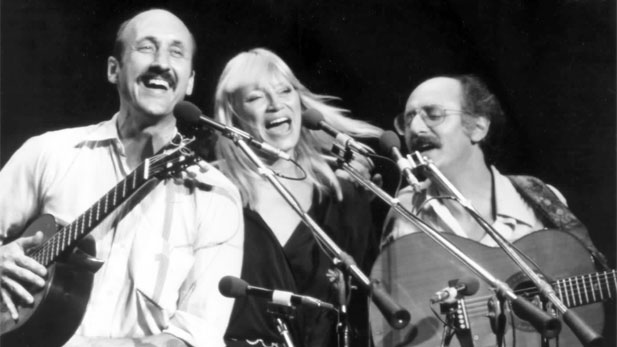 The last PBS show from Peter, Paul and Mary, "Carry It On: A Musical Legacy" shares the four decade long career of Peter Yarrow, Noel Paul Stookey and Mary Travers. The trio recalls the beginnings of the cultural revolution of the 1960s when music emerged as a unifying force midst the hopeful, idealistic and sometimes turbulent, movements of social change. "Carry It On" features rare archival performances of songs that energized the spirit of the nation's cultural and political renaissance.
These performances include "Blowin' in the Wind" from the 1963 March on Washington where Dr. Martin Luther King Jr. delivered his legendary "I Have a Dream Speech," "The Times They Are a Changin'" sung at the Newport Folk Festival of 1964, and their first televised performance of their breakout hit song, "Lemon Tree." With "Puff, The Magic Dragon" the Trio created an essential song of childhood's innocence lost. Their "Wedding Song" is sung at more American weddings than not. "Light One Candle" is sung in synagogues, as well as churches, from coast to coast. "Leaving On a Jet Plane" continues to be one of the most popular love songs of all time. And their anthems such as "If I Had A Hammer" ring as urgently now as ever.
Many of the show's performances are signature songs from the Trio's four highly acclaimed PBS Specials that have aired over the past two decades. Woven together with the varied musical performances are poignant comments from the Trio, Pete Seeger, Richie Havens, Ronnie Gilbert of The Weavers, and legendary record producer Phil Ramone, among others. Bringing us up to date, this new special also includes intimate, behind the scenes, rehearsal and studio performances from the Trio's newest recording, "In These Times."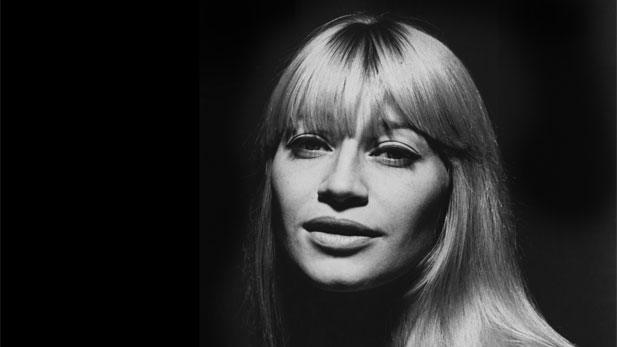 Mary Travers passed away September 16, 2009 after successfully recovering from leukemia through a bone marrow/stem cell transplant, but eventually succumbing to the side effects of one of the chemotherapy treatments, according to the website PeterPaulandMary.com. Travers, of the 1960s folk trio Peter, Paul and Mary, passed away at the age of 72.
Watch Carry It On: A Musical Legacy Saturday, Sept. 19 at 10:20 p.m. on PBS-HD6