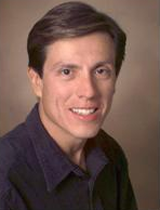 Dr. Francisco A.R. Garcia, Pima County health director. (PHOTO: UA College of Medicine)
Francisco A.R. Garcia has been named Pima County's director of public health, the county announced in a Wednesday press release.
Garcia, a University of Arizona professor of public health and obstetrics/gynecology, will begin work in January. He is a UA alumnus, earning his bachelor's and medical degrees in Tucson, and he received his master's degree in public health from Johns Hopkins University in Baltimore.
The county health department oversees a wide range of services and issues, including health education and prevention programs, clinics, birth and death records, nutrition programs, consumer and food safety and even animal control.
Garcia's position is a new job, combining the health director and chief medical officer positions. He will replace health director Sherry Daniels, who retired in September, and Michelle McDonald, who retired in July.