The Redington Pass area is in for a clean-up.
The recreation area east of Tucson has developed a reputation for being trashed – literally. Hikers, climbers, horse and off-road vehicle riders and target shooters all visit the area, and they leave a mess.
Officials with Coronado National Forest, which manages the area, say a lot of the litter can be found at three unofficial target shooting ranges. It's mostly shooting debris - shell casings, paper targets, shot-up cans.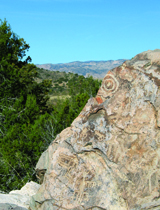 Petroglyphs in the Redington Pass area. (PHOTO: Friends of Redington Pass)
Next month, forest service crews will clean up the trash and debris. The focus will be on the shooting ranges, and the clean-up will encompass other areas along Redington Pass Road, too.
After the trash has been hauled away, the area will be assessed, and the shooting ranges, which are between mile markers 5.9 and 6.5 on Redington Pass Road, will be closed until Sept 30, 2013 to accommodate the assessment. The road and area trails will remain open.
Forest Service spokeswoman Heidi Schewel says the agency is in the early stages of developing a Redington Pass Collaborative Management Plan, which will be used to guide the Forest Service and other agencies in how to keep people safe in the area.
Schewel says the shooting ranges, while perfectly legal, have attracted some users who don't clean up after themselves. The clean-up will allow forest service officials to develop an idea for the overall risk of such ranges and the debris they create.
Kirk Emerson, president of Friends of Redington Pass, says she's happy to see a long-neglected area get some attention. She notes that the group was formed because of concerns by some frequent users that the area was being overlooked by the Forest Service.
Redington Pass is part of the Forest Service's overall management plan for the Catalina District, which encompasses the Santa Catalina and Rincon mountains and Redington Pass.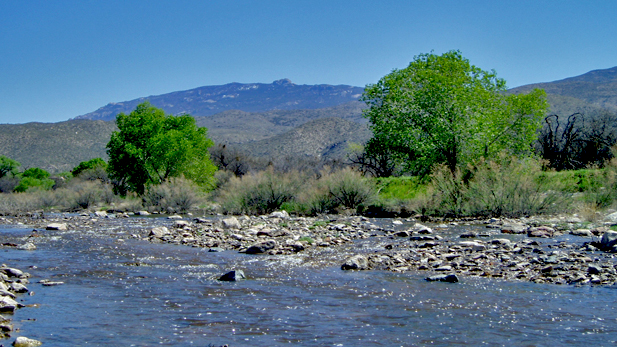 Redington Pass seen to the left; Rincon Mountains to the right. Image taken from La Cebadilla Estates by a resident on a rare day when Tanque Verde Wash was flowing. (PHOTO: Friends of Redington Pass)