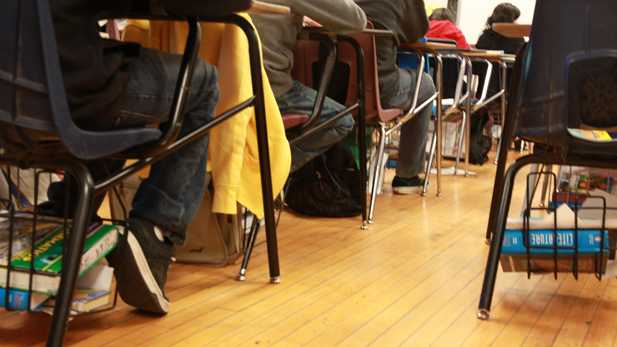 PHOTO: Fernanda Echavarri
Manzo Elementary School is the only public school in the country receiving the 2012 Green School Award.
The U.S. Green Building Council's Center for Green Schools recently announced its second annual Best of Green Schools list recognizing Tucson Unified School District's Manzo Elementary School.
"I've always realized the uniqueness and relevance of our program to our school and surrounding communities, but to be recognized nationally is truly mind-blowing," said Mark Alvarez, Manzo's principal.
Two schools received the national award, but Manzo is the only K-5 public school to win, said Cara Rene, a spokeswoman with TUSD.
Manzo, located on 855 N. Melrose Avenue, was recognized for its Reconciliation Ecology Project and for promoting green initiatives, she said.
The school uses water collection jars and keeps chickens on its campus, Rene said. Manzo students also practice composting and gardening.
In the past, Manzo has been recognized locally and regionally for its environmentally conscious programs.
Just a month ago, Manzo was on TUSD's list of possible school closures, but has since been removed form that list.