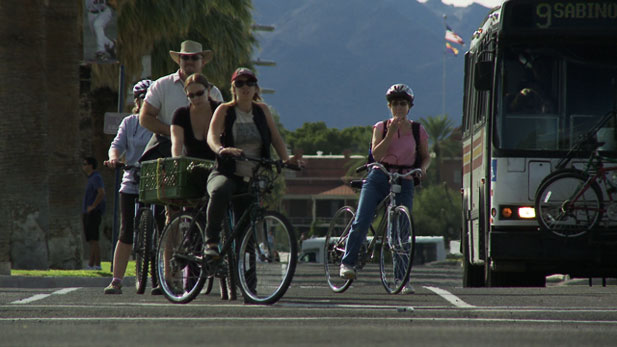 (PHOTO: AZPM Staff)
The city of Tucson is spending $1 million to add two bicycle boulevards to existing roadways.
The money for new Treat Avenue and Copper Street bike boulevards comes from the Regional Transportation Authority's half-cent transportation sales tax. Each project will cost $500,000.
The boulevards will look like the existing University-Third Street bike boulevard, with lane markings, signage and traffic signals designed to make it easier for bicyclists to use, and to deter vehicle traffic.
Each of the new routes is about six miles long, said Daryl Cole, city transportation director.
"Making an actual bike boulevard and getting folks out of the arterial system onto a local street that's designated as a bike boulevard really can help the bicycle community move through our system," Cole said.
The bike boulevards will make cycling commutes more efficient, he said.
The new Treat Bicycle Boulevard will span Treat Avenue from the Rillito River path on the north to the Aviation Bikeway on the south.
The new Copper Street bike boulevard will jog between Kelso Street, Copper Street and Flower Street, going from Oracle Road on the west to Swan Road on the east.
Construction to convert the existing roadways to bicycle-friendly routes is set to begin after months of design work is completed, Cole said.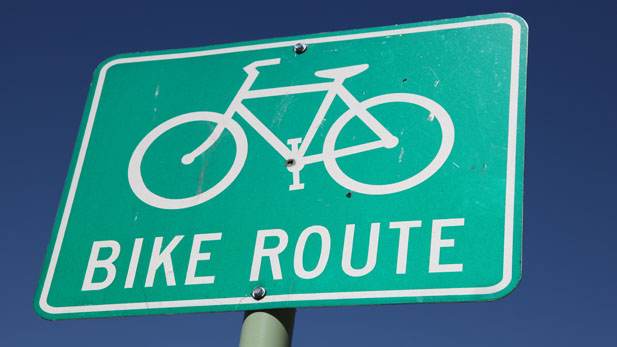 Signs identify bicycle routes throughout the city, county and state. (PHOTO: Tony Paniagua)