(VIDEO: AZPM)
Winter visitor season is at its peak in Southern Arizona, and representatives of the local tourism industry are predicting that peak will be higher than in any year since the recession.
Hotel bookings, restaurant reservations, shopping mall parking and, perhaps most of all, clogged highways and byways are clear signs of improved tourism in Tucson and Southern Arizona.
"We, as you well know, we've been through some difficult times to say the least," said Lynn Ericksen, general manager of the Hilton Tucson El Conquistador Golf & Tennis Resort in Oro Valley. "Literally double digit declines over the course of the last several years. It's been hurtful for the industry."
Ericksen and others said while Tucson is recovering, it still lags what is going on elsewhere in the nation.
Nevertheless, he said, "We're feeling modestly optimistic now."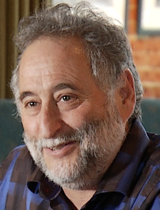 Janos Wilder, chef-owner, Downtown Kitchen + Cocktails, Tucson. (PHOTO: AZPM)
Longtime Tucson restaurateur Janos Wilder expressed similar hope and underscored the importance of the winter visitor season for his business and others.
"It's always a really big time of the year for us and an important time of the year," said Wilder, chef and owner at Downtown Kitchen + Cocktails in Tucson. "Being downtown - really ground zero for gem show – that's a tremendous piece of our business. ... So we really are looking for the next couple of weeks that are going to be very, very busy for us."
Wilder estimated that he does 40 percent to 45 percent of his annual business in the two to three months of the tourism season, although he said because he is located downtown, year-round business is becoming more important.
Brent DeRaad, executive director of the Metropolitan Tucson Convention and Visitors Bureau, said he thinks the next two months will be strong based on what he is hearing in the market, tempered just a bit.
"What we're seeing and hearing out there anecdotally from the hoteliers, the pre-bookings for peak season look really strong at this point," DeRaad said. "The hotel rates still probably aren't where they should be. But the occupancy continues to increase gradually."
Tucson has yet to fully recover from not only the recession but also the loss of spring training baseball, he said. The last teams pulled out for the Phoenix metropolitan area two springs ago.
"I think any time you lose Major League baseball spring training, it's such a draw, especially people from those markets," DeRaad said. "In our case, Chicago and Denver are cities that we've seen visitation down from, just slightly over the past few years. It certainly goes back to spring training."
Tucson must build up its existing events to attract more visitors and must find new ways to get people to come to town, he said.