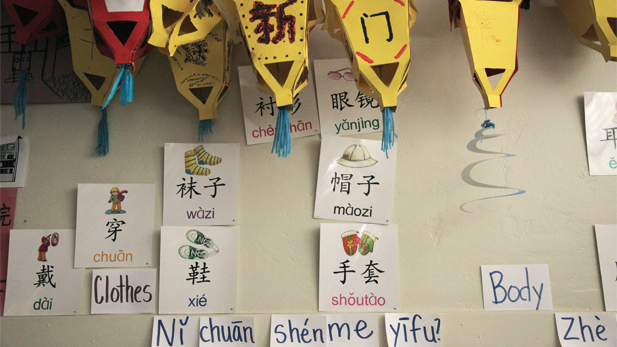 PHOTO: Mariana Dale
Vocabulary words on the walls of Tucson High School's Chinese language classroom.
Tucson High Magnet School is one of three schools in the state being recognized by the Chinese government for its Chinese language program.
All three schools in Arizona are in Pima County and are among 100 schools honored nationwide.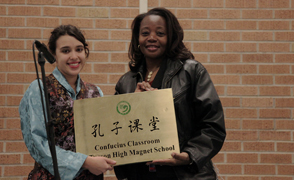 Student Emily Anderson, 17, left, presents an award declaring Tucson High Magnet School as a Confucius classroom to Principal Clarice Clash.
The recognition comes with a grant for $11,000 a year for three years that covers the cost of iPads, language training for foreign language teachers in the Tucson Unified School District and the national Chinese language conferences for students and teachers.

Emily Anderson, a senior at Tucson High, has been able to travel to China with funds from a grant awarded by the Chinese Bureau of Education.
"China was an incredible experience," she said. "Mandarin (Chinese) is such a great language."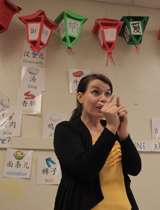 PHOTO: Mariana Dale
Kimberly Gaskill, teaches Chinese
Anderson attributes her success in Chinese class to her teacher, Kimberly Gaskill, who oversees the Chinese Language Program at the high school.
There are 113 students in the program who meet three times a week. They have reading groups, writing workshops on Fridays, and they are reading novels in Chinese, she said.
The students are also listening to podcasts in Mandarin.
They use the iPads to record themselves speaking Chinese, uploading them and listening to them later so they can keep track of their progress, Gaskill said.
The other schools being recognized are Catalina Foothills High School and the International School of Tucson.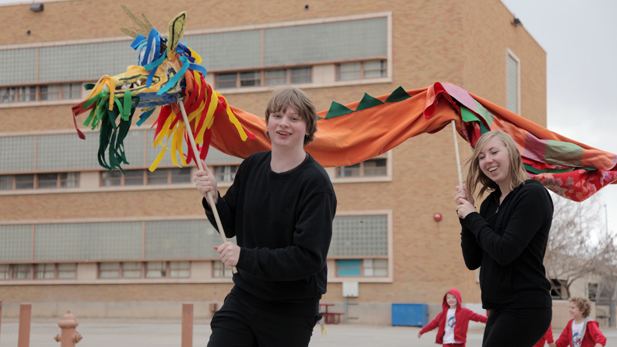 PHOTO: Mariana Dale
Shane Lawler, 15, and Emily Patterson,15, practice their performance for the Chinese New Year celebration at Tucson High School. Both are sophomores in Chinese language program.