(VIDEO: AZPM)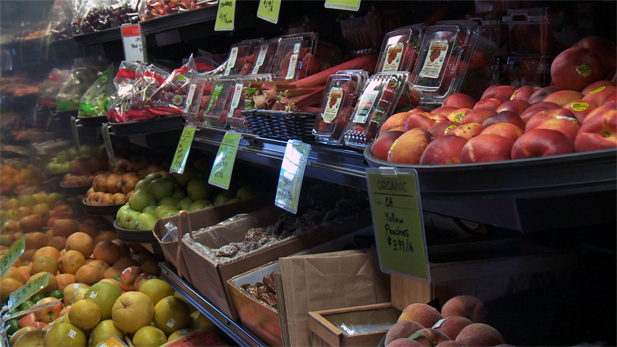 AZPM Staff
On a June night in 2008, Colleen Juhara climbed into bed, and stumbled into a medical mystery.
"I went to sleep, and woke at 2:15...that's when the seizures started," she recalls. "I felt like my throat was closing. I tried to get up to get to the phone, but made it three steps, and then, when I came to it, it was 90 minutes later...and there began my journey."
Listen to the radio version:
Juhara was in her early forties, with no known health problems. But suddenly she was suffering nightly grand mal seizures that left her exhausted, ill and terrified of falling asleep. Despite countless tests and visits to specialists to track the root of Juhara's seizures, no one could figure out what was causing them.
"The doctor said, 'I had all my colleagues check this and we cannot find any reason for your seizures. Nothing,'" Juhara says.
A neurologist put Juhara on medication keeping the worst of her seizures at bay. But she still suffered smaller seizures that kept her from driving or working outside her home.
Then, after four years of mounting frustration, she met Michael Uzick, a naturopathic physician who saw Juhara's health in a very different way.
"Food as medicine is the foundation of how naturopathic doctors treat disease," says Uzick, who is also co-founder of Tucson's Genesis Natural Medicine Center. "So when she came to see me...one way that food was really critical for her was that there's this diet known as the ketogenic diet—Dr. Atkins' diet is an example of a ketogenic diet—and these diets that produce ketones have significant anti-seizure activity. This is a case where diet has a very powerful effect on a very difficult condition."
Juhara followed Uzick's recommendations and began a ketogenic diet, and was stunned by its effect.
"I started (making) the food he told me, eating it the way he told me, and (began to have) no seizure," Juhara says. Within a month, thanks to the diet, Juhara's seizures were gone, and have remained under control.
Juhara isn't alone in finding healing through food. Whether they're changing whole diets, as Juhara did, or simply having a few more vegetables with dinner, patients and doctors across the country are starting to look at food in a whole new way, Uzick says.
"Our diet, our lifestyle, our environment play a very critical role in health and disease," he says. "If you don't look at those things, you're missing a huge part of the picture."
But, naturopathic physicians aren't the only ones turning to food to heal their patients. Conventional medical practitioners are discovering—or rediscovering—the concept of food as medicine, says Dr. Victoria Maizes, executive director of the Arizona Center for Integrative Medicine.
"It comes from Hippocrates, the father of medicine, who said, 'Let food be thy medicine,'" Maizes says. "So it's quite an old concept. I think what it means today is that we're finally recognizing the enormous impact of what we put in our bodies has on our health."
The connection between food and health seems like common sense, and it's been supported by hundreds of scientific studies. But Maizes says it has been overlooked and poorly understood by the medical community for decades.
"Sadly, there's not a lot of education about nutrition in conventional medicine," she says. "In internal medicine residency, for example, there are zero hours of required training in nutrition. That's scandalous."
Thought it's taken some time to take hold, Maizes says interest in healing through food is surging among physicians, who in some cases transform their lives as well as their practices.
One Ohio family physician, Maizes says, found herself on multiple medications to control her diabetes, cholesterol levels and high blood pressure. When she faced the prospect of a fourth daily medication, she began an intensive study of nutrition and changed how she ate.
"Now she's on no medications," Maizes says. "And, what she says to her patients is, 'I can give you a prescription, or I can teach you to heal yourself.'"
Having learned to heal herself, Juhara has set out to help others find their way to wellness.
"I feel great, so I want to pass it on," she says. "I want to make the whole world healthy."
And, the first step, she says, may be as simple as changing the menu.