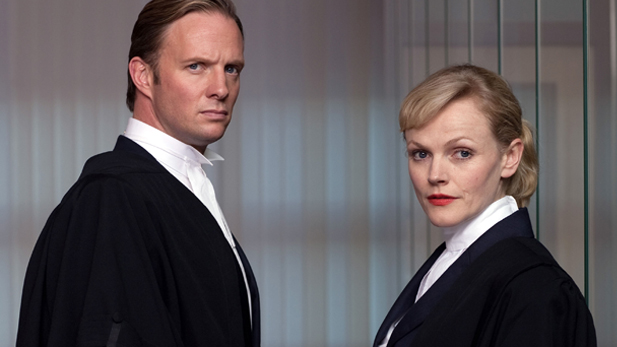 Rupert Penry-Jones as Clive Reader and Maxine Peak as Martha Costello (PHOTO: PBS)
Barrister Martha Costello (Maxine Peak) is under pressure to win cases as she aspires to rise to the rank of Queen's Counsel, also known as "taking Silk." In an effort to boost her Silk application, Martha takes on challenging cases to prove her merit — and an ambitious student pupil (Tom Hughes). That Martha's opposing counsel in a major case is Clive (Rupert Penry-Jones), a rival barrister in her chambers, complicates matters further. Will Martha be able to satisfy both the personal and the professional demands placed on her?
Masterpiece Mystery: Silk premieres Sunday at 8 p.m. on PBS 6.