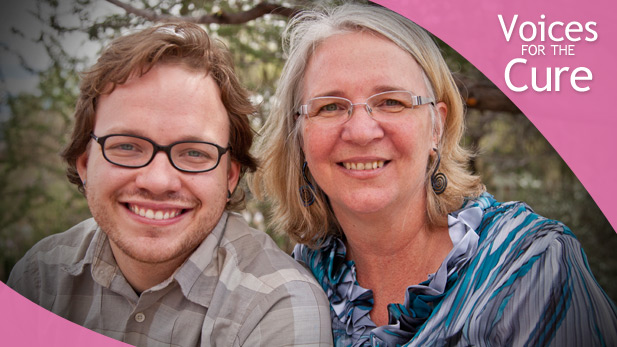 Tory Middlebrooks and his mom, Rowan Frost

Will Holst
It's the diagnosis that no one ever wants to receive, but one that an estimated 1.3 million people must face every year.
Breast cancer is the most prevalent cancer in the world, striking women and men of every age and race. October is Breast Cancer Awareness Month, and each year Arizona Spotlight and Susan G. Komen for the Cure Southern Arizona bring you Voices for the Cure, an opportunity for some of the countless people whose lives and loved ones have been touched by breast cancer to share their stories of courage, love, and hope.
Listening to their conversation, it's easy to tell that Rowan Frost and her son Tory Middlebrooks share a strong friendship. Their relationship was built during years of closeness in a single-parent family.
But, even the closest family bonds can be tested by the emotional strain of breast cancer. Rowan's diagnosis and treatment over a decade ago remains something they don't often talk about.
Voices for the Cure gave them a chance to share memories of that difficult time, and to talk about how hard it can be to tell someone you love how much you really need them...
Listen:
Voices for the Cure is produced in association with Susan G. Komen for the Cure Southern Arizona.